Zelda: Breath Of The Wild Is Done After Champions' Ballad DLC Release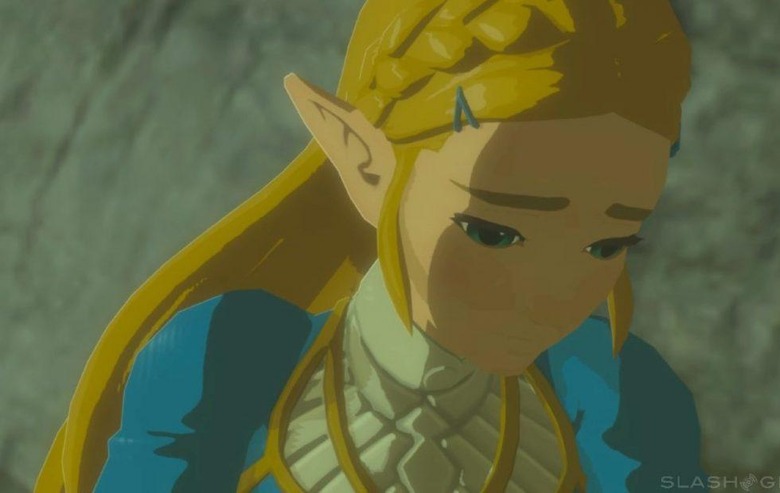 At this point, we can safely say that The Legend of Zelda: Breath of the Wild is one of the best games of the year. Breath of the Wild has been earning a number of different Game of the Year honors as we close in on the end of 2018, so it's only natural that players would be wondering about the future of the game and whether or not we'll receive more DLC. It looks like we won't, as Breath of the Wild is now considered to be a finished product by its creators.
Keep in mind, Breath of the Wild has already received two DLC packs. The first, which is called The Master Trials, was released over the summer. The second DLC, the Champions' Ballad, just released earlier this month. Both of them are included in the season pass for Breath of the Wild, and in fact, purchasing that season pass is the only way to get them – Nintendo isn't offering them separately.
READ MORE: The Legend of Zelda: Breath of the Wild ReviewIn a new interview with Famitsu, Breath of the Wild producer Eiji Aonuma says that the game is now finished. Champions' Ballad serves as the finale for Breath of the Wild, and now that it's been released, there won't be any new content crafted for the game. That's sad news for those who were hoping for new Breath of the Wild content, but at the time, we never really received any indication of more content beyond the BotW season pass.
The good news here is that work is already underway on the next Zelda game. We aren't likely to hear about it for some time, as these Legend of Zelda titles generally take years to develop, but it's nice to see Aonuma's team diving right into the next title. It'll be very interesting to see the direction in which the series heads next, considering that Breath of the Wild so drastically changed the Zelda franchise.
For now, though, those who need a Zelda fix will have to make do with the newly-finished Breath of the Wild. Were you hoping for more DLC for Breath of the Wild? Head down to the comments section and let us know!