Zelda: Breath of the Wild expansion rolls out with Link on a bike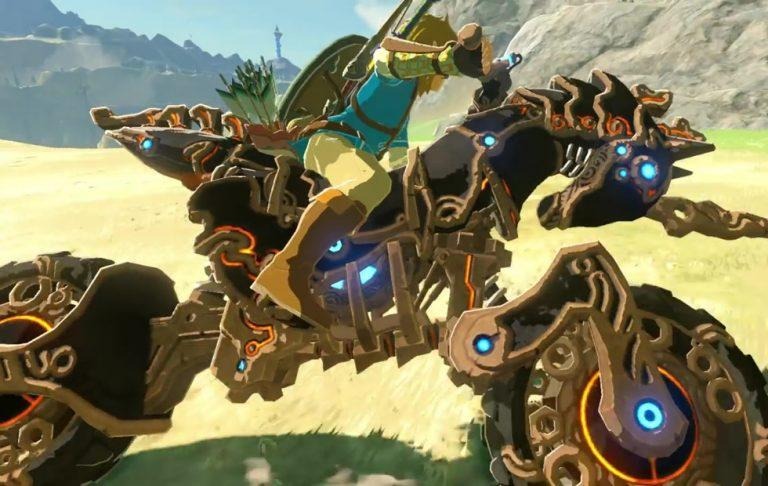 Japanese-made RPGs are often fluid in terms of their settings. Fantasy isn't always fantasy and you're likely to see some automatons mixed with wands and potions. So when Link starts a motorbike across mountains and rustic terrain, it all feels natural. In fact, it feels fantastic! That is practically the general reaction to the last few seconds of the trailer that introduced The Champions' Ballad, the second and newest expansion to the breath-taking The Legend of Zelda: Breath of the Wild.
The expansion is hardly just about the bike, of course, but it is the one that captured most players' attention. Which is probably why Nintendo added it last, sort of like the punchline to get you scrambling to check if you already got the update. Or buy the expansion pass if you haven't gotten it yet.
It's called "Champions' Ballad" for a reason. It will revolve around the spirits of the four fallen heroes, known as, of course, Champions, that Link rescued in the game. Players will be treated to more of the four's backstory and will see more of Daruk, Revali, Mipha, and Urbosa. They will also see more of the game's already massive world. Which brings us to the bike.
Producer Eiji Aonuma christened it the Master Cycle Bike, you know, like the Master Sword? It's probably no coincidence that it sounds like "Motor Cycle Bike". And probably no coincidence either that its design resembles a horse. The new type of mount will allow Link to cross over areas in Hyrule previously inaccessible in the original game.
The Champions' Ballad is, so far, the latest expansion to arrive for the Nintendo Switch's practical launch title. You can't however, purchase it separately and have to buy the entire $19.99 Expansion Pass, which also includes the first DLC, Trials of the Sword. To see Link looking cool on a bike? Probably worth it.