ZEISS VR ONE Connect lets you use a phone for SteamVR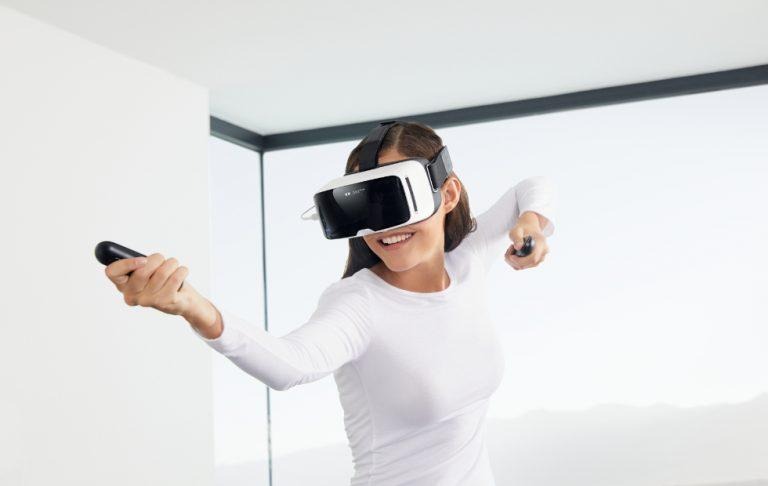 Some will argue that smartphone-based VR platforms like Cardboard and Daydream can't give justice to what virtual reality is really capable of. While smartphone hardware has improved by leaps and bounds, they still pale in comparison to VR PC rigs. On the other hand, headsets like Vive, Oculus Rift, and PS VR are prohibitively expensive and tied to a specific headset or iteration of that headset. That is why ZEISS has come up with the VR ONE Connect to try and bring the two worlds together, letting you enjoy PC-grade SteamVR experience on your phone.
It might sound like the best thing since the wheel, but better hear the whole spiel before you dive in. You'll still need a PC powerful enough run SteamVR content. You'll also need a smartphone, Android or iOS, with a screen good enough to display VR content, so at least 2K WQHD is recommended. You slide the phone into a ZEISS VR ONE Headset or any other mobile VR headset and connect the phone to the included motion controllers via Bluetooth.
Now here's the big caveat. The phone itself connects to the VR PC via a USB cable. Yes, you are still tethered to the PC through a wired connection, and perhaps not one of the fastest ones at that. USB cables are not exactly long either, but the one that ships with the VR ONE Connect hopefully has a generous length.
So what's the point of the ZEISS VR ONE Connect anyway? If you already have a gaming PC strong enough to run SteamVR and a smartphone with a decent display, you don't need to spend another $500 or more just to experience what some would consider the full VR experience. You don't even need ZEISS' own VR headset, as any VR headset for phones will do.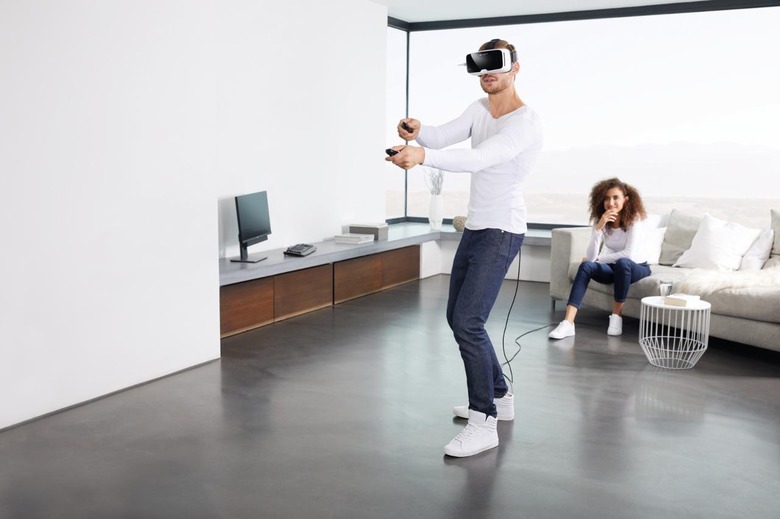 How much will the ZEISS VR ONE Connect cost, you ask. Just $129 when it goes on sale next quarter. That includes the two Bluetooth controllers with 3 degrees of freedom, the USB cable, a cable clip, and the software to connect phone and PC. The headest will be a separate purchase and ZEISS makes no mention of a bundle that will include the ZEISS VR ONE Plus headset, at least for the US. Such a bundle will be available in Europe for 199 EUR.
SOURCE: ZEISS