ZAGG offers details on ZAGGbox set for Q1 2010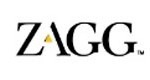 Zagg has been around for a while and makes some of the best protective coatings out there for a myriad of gadgets from smartphones to full computers. I use ZAGG invisibleSHIELD film on my iPhone to keep the scratches away. The company has announced a few details on its upcoming new product called the ZAGGbox.
The ZAGGbox is worlds away from anything else the company offers and will be a device that serves several functions including recording, storing, and playing your media. ZAGG claims the device will transcode video into two formats at once with one for TV viewing and the other for the iPod or iPhone.
The device has a universal remote control and can control other devices via IR blasting. Any content stored on the box can be streamed to a mobile device like the iPhone. An iPhone app will be offered in conjunction with the ZAGGbox to offer full control of the system. Perhaps the coolest feature is that the ZAGGbox will feature Z-Wave technology allowing it to act as a home automation controller for HVAC, locks, and lighting. ZAGG expects to debut the device in Q1 2010 with the official introduction happening at CES 2010. Pricing is unknown, but expected to be under $999.