Zafirro Z2 Razor's Ultra-Sharp Sapphire Blades Are 80 Atoms Thick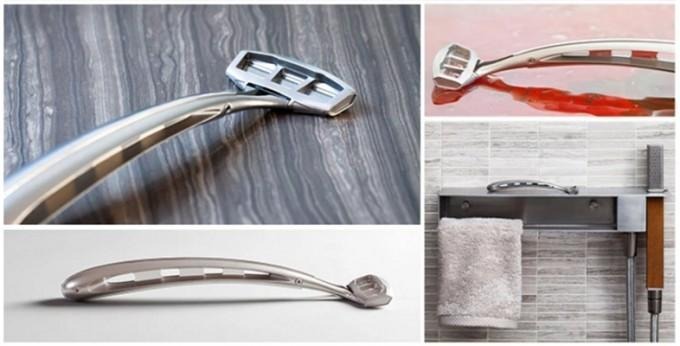 Zafirro, Inc. has a new razor by the same name, and though at first glance it appears to be an ordinary shaving razor, it has a (very) thin secret nestled within: a razor blade made of white sapphire that is only 80 atoms thick at the tip. The company tasked itself with using nanotechnology and "the most significant technological advances" to revamp classic razors, and the result is a blade that is much thinner than stainless steel while being 100 times more durable.
Sapphire is second only to diamond in terms of hardness, and when put to use in a razor, it stays sharp for a very long time. The tip is sharper than is possible with stainless steel, a material that itself had been an update over the previously used carbon steel. According to Zafirro, its sapphire blade is 10 times as sharp as a surgeon's scalpel, and is 5000 times smaller than a hair's width at its tip.
In its present state, Zafirro estimates the sapphire blades can last between half and one year at a time, greatly reducing the number of blades that are discarded. However, the company is aiming — and believes it possible — to make a blade that can last for "several years or more" at some point. And while the cost is higher than most people likely pay for their razors, the company is working to reduce its costs, something that will depend, in part, on volume levels. The blade will retail for $199 USD and replacement cartridges will cost $49 USD.
The company is looking to raise $250,000 USD on Kickstarter, where it has reached nearly half its goal with 46 days remaining. Backers can pledge $179 USD to get a Zafirro Z2 Razor. Assuming the campaign reaches its goal and everything works out, the product will ship to backers starting in December 2016.