Yzi tablet offers Android on a budget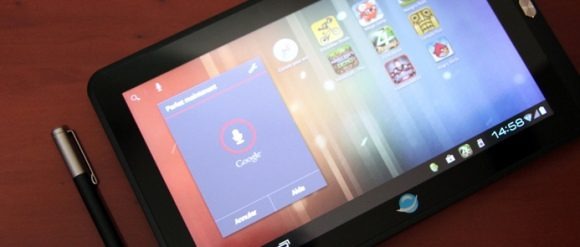 Say what you will about Android, but one of the many benefits includes being able to throw it on cheaper hardware and offering it to the masses. Here's yet another cheap Android tablet, this time from France. The Yzi is a 10-inch tablet with a five point capacitive touchscreen that features support for passive stylii as well. It boasts modest specs, but it seems like a solid deal for the price.
The Yzi features a single-core 1Ghz Cortex-A8 processor, Mali-400 GPU, 512MB of RAM, 4GB of internal storage (with a microSD card slot for further expansion), 1024x600 screen, and 0.3 megapixel front facing camera. The tablet also has 3G support on certain models, a full size USB and HDMI port, and battery life is rated up to 15 hours of surfing, or 6 hours of video.
Video playback and output up to 1080p is supported, but the price is what will probably attract most people: €159, or around $170 for US and UK residents excluding French VAT and including international shipping. The Yzi comes with a one-year warranty as well, although you'll probably have to ship it back to France if any problems arise.
[via Yzi]