Yurbuds Iron Man Series Earphones Guaranteed Never to Fall Out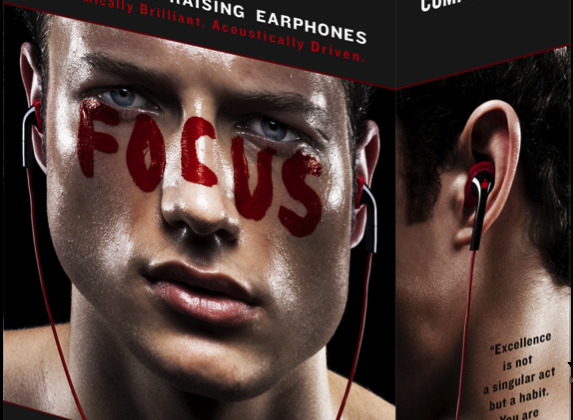 For any company, winning a major award is something to take pride in. For Yurbuds, winning the 2010 International Award for New Product Design means that they must be doing something right. The company's Iron Man Series of headphones were designed by by a 23-time marathoner and an Ironman triathlete, and feature what the company calls Ear-Lock Technology.
The headphones are designed to not only never fall out, but also remain comfortable in your ears despite wearing them for hours. Additionally, they are rain proof and sweat proof. The company is happy to say that the headphones are designed to work with individual ears, and designed to match them. The result is that the headphones don't push against natural stress or pain points, making the headphones painless even after long periods of time.
The full press release is below, and the company is present at ShowStoppers 2011, where we'll be sure to grab some time with them, so stay tuned.
Press Release
YURBUDS® Wins The 2010 International Award for New Product Design

Design leads to agreement with World Triathlon Corporation (WTC) & nationwide launch in Best Buy.

ST. LOUIS (January 3, 2011) Yurbuds is the only company to create an earphone that is guaranteed not to fall out. Their patented design has just been honored by the 2010 International Awards, which are frequently referred to as "The World's Most Prestigious Global Awards for New Product Design." The award committee includes The Chicago Athenaeum: Museum of Architecture and Design AND The European Centre for Architecture Art Design and Urban Studies. "These earphones look different because they were developed to match the human ear without creating pain points. Our patented Ear-lock Technology is so powerful we guarantee it. Yurbuds will not fall out, are comfortable for hours and are sweat and rain proof for working out in all weather conditions. Our products are a natural fit for Best Buy's Health and Fitness consumer and have proven to be a successful combination. It is our goal to exceed the expectations of our consumers, on every purchase, with an award winning product," noted Seth Burgett, CEO of Yurbuds and Ironman® triathlete.

The product was developed by a 23-time marathoner and an Ironman triathlete who were driven by their mission to transform the athletes' experience. Its ability to remain exceptional during rigorous physical activity captured the attention of WTC, which led to a licensing agreement between the companies and the release of the Yurbuds Ironman Series Earphones. "The Yurbuds Ironman Series Earphones are the only earphone worthy of the Ironman name. We are proud to be partnering with the team at Yurbuds on a product that works so well," said Bill Potts, VP of Marketing & Business Development at World Triathlon Corporation. The Company has attracted the endorsement of athletes including a top 10 triathlete of all time and the 2010 Ironman World Champion Chris 'Macca' McCormack. "I fell in love with Yurbuds immediately. There simply isn't a better product out there! The comfort is amazing and the sound is spectacular. And they simply don't move, it's fantastic!", said Macca.

These award-winning earphones were launched in Best Buy's new Health and Fitness departments on Labor Day, 2010. By mid-November, the Yurbuds Ironman Series Earphones were featured in almost 600 of the top Best Buy stores. "The Yurbuds Ironman Series Earphones are one of the top selling items in Best Buy's new Health and Fitness category, and have exceeded our expectations for 2010." Said Sr. Buyer, Alan Smith of Best Buy. Come see this year's product lineup at the 2011 Consumer Electronics Show in Las Vegas, NV.

About World Triathlon Corporation: World Triathlon Corporation (WTC) is a Tampa-based company recognized for athletic excellence, distinguished events and quality products. WTC's portfolio includes the Ironman, Ironman 70.3, 5150, Iron Girl and IronKids brands, which have a combined total of more than 100 events worldwide each year. Supported by partners including Ford, Timex, Foster Grant and PowerBar, Ironman is the No.1 user-based sports brand in the world and has been a respected name in triathlon since its inception in 1978.

About Yurbuds: The Company's mission is to transform the athletes experience through personalized service and exceptional audio products that integrate ergonomics and emotive design. Burgett conceived his award-winning idea while training for a half-Ironman triathlon in 2007. He found that his earphones were uncomfortable and prone to falling out of his ears during training. Using his background in medical devices, he and his team have developed ergonomic products that provide athletes with the ability to be active for hours, focusing on their workout and not their equipment. Yurbuds can be found at Best Buy, Amazon.com, Yurbuds.com and premium retailers nationwide.