YuppTV launches aimed at South Asians living in the US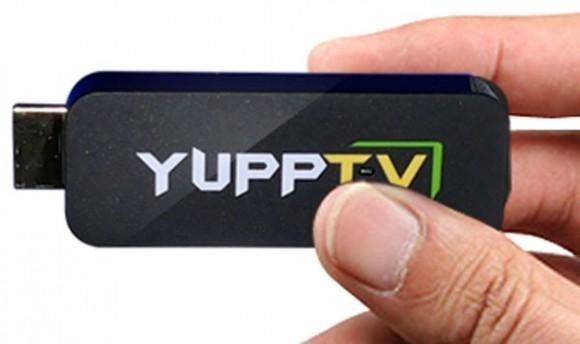 A new product has launched that is a small TV dongle designed to plug into your TV and deliver content that Indian TV fans living in the US will appreciate. The product is called the YuppTV Dongle and it's designed for the US market to help bring content that Indians know and love from home despite the fact that they live in the US. The dongle plugs directly into the HDMI port of the television.
The manufacturer says that the dongle converts standard televisions into a smart TV allowing access to all sorts of entertainment content. The device offers over 150 Indian TV channels live or as video on demand. The device supports 11 different Indian languages including Hindi, Tamil, Telugu, Malayalam, Kannada, Marathi, Bengali, Punjabi, Oriya, Gujarathi and Bhojpuri.
The dongle isn't something you walk into your local store and purchase alone. It's part of a bundle available in the US to the customer that includes the dongle at no cost. The customer does have to sign up for a three-month, six-month, or a yearly subscription package for entertainment content.
The TV dongle supports streaming video, streaming music, and allows users to access the Internet on the TV to view things like Facebook and more. The TV dongle also has a memory card slot allowing users to watch their own videos, view photos, or listen to music. The device also supports checking e-mail and surfing the web directly from the TV. The service costs $59.99 quarterly for the basic package and the most expensive package goes for $129.99 quarterly. Yearly or six-month packages are available on all services as well.
[via YuppTV]