Yuneec SkyView FPV Headset Makes Drone Operation Immersive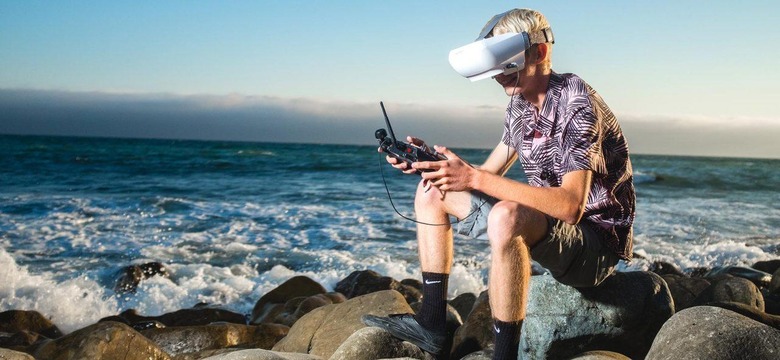 Yuneec has taken the wraps off its new SkyView FPV headset, giving drone operators the option of seeing what their drone sees through its onboard camera. The first person view unit makes drone operation a more immersive experience, but it isn't limited to flying drones around — the headset can also be used to play games, watch videos, and more. The headset is compatible with both the Tornado H920 and the Typhoon H drones.
The headset, which is available now for $249.99 USD, features an integrated 5-inch HD 720p display with a 75.5-degree field of view, a 16:9 aspect ratio, and an adjustable headband. Yuneec says the headset can be used even if you wear eyeglasses, and it includes an HDMI port for watching content from elsewhere.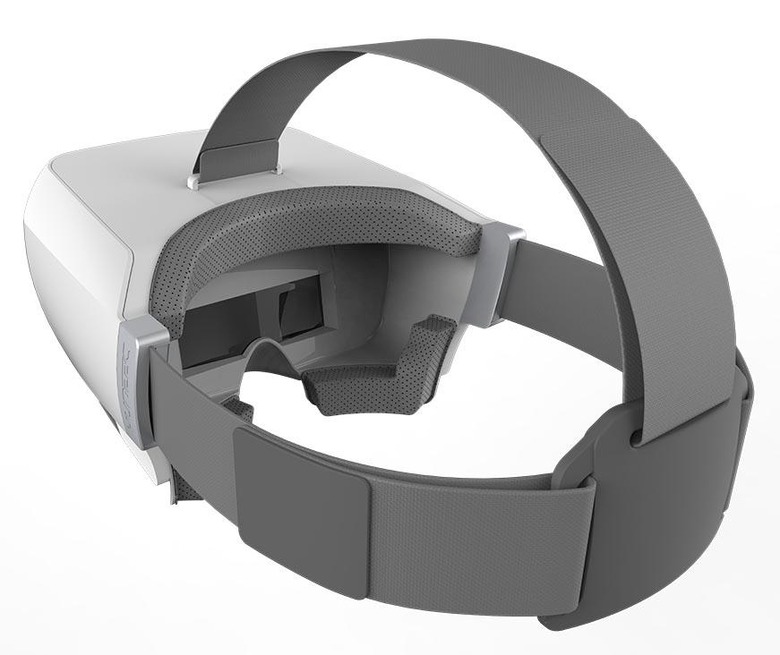 Of course, you'll need one of the two drones to take full advantage of its features. The Typhoon H was unveiled this past CES 2016; it features half a dozen rotors and a 360-degree gimbal for full viewing freedom with the camera. Using the CGO3+ camera, users can take 4k-resolution videos and 12-megapixel still images. The Tornado H920, meanwhile, is described as being a "professional multi-rotor aerial photography and videography platform."
Speaking about the headset, Yuneec International CEO Yu Tian said:
At Yuneec, our engineers are always pushing the envelope to develop creative solutions that deliver the best experience for the consumer. The SkyView FPV Headset elevates the flying experience for Yuneec pilots by literally putting them in the driver's seat of their drone. While operating the drone, they'll have more confidence, enhanced perspective and more creative possibilities at their disposal. When not flying, it's an incredible way for users to immerse themselves in video games and movies.