Yuneec Mantis Q drone offers 4K camera, voice control, and 44mph speed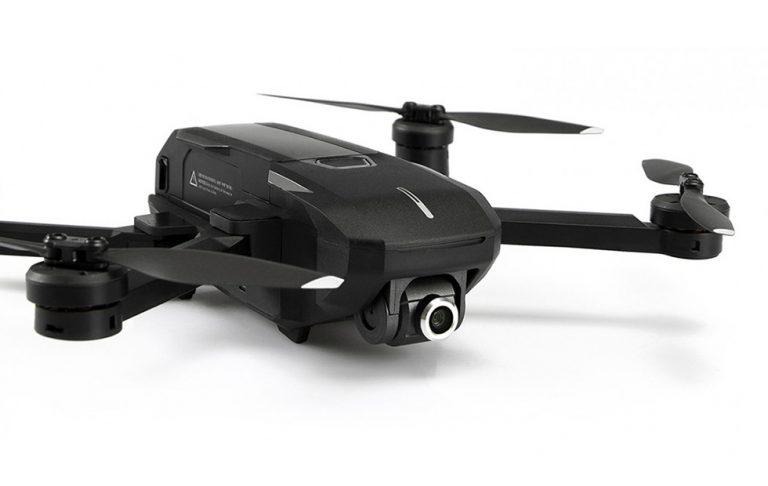 Consumer-tier camera drones are nothing new, but they usually come with many compromises not found on larger, more expensive drones. One of those compromises is typically flight time, which can be as low as a few minutes depending on model. Yuneec is here to offer an alternative, announcing its new Mantis Q model with up to 33-minutes of flight per charge. The drone also packs voice control, a 4K camera, and more.
The Yuneec Mantis Q is billed as a foldable travel drone, one small enough to slip into a large pocket when the rotors are folded in. Despite its small size and 1lbs weight, this model boasts long flight times, enabling users to record long activities, cinematic clips, and more. Yuneec has also packed a bunch of features that make recording this content as simple as possible.
As far as still images are concerned, Mantis Q knows to take a selfie when it detects someone smiling; it also takes a picture if someone in the view of its camera waves their hand. Still images, which are captured at up to 4K resolutions, are stored to a microSD card.
Video recording, meanwhile, supports Full HD and 4K resolutions; the lower of the two is joined by live electronic stabilization. As with many other camera drones, Mantis Q supports Orbit Me and Point of Interest recording modes, which automatically result in the device recording cinematic shots around a person or place.
Also unique with the Mantis Q is voice control, which includes controlling the drone ("Take off," for example), and the camera ("Take a picture/video," as examples). Users who aren't keen on voice commands can instead use a physical controller with a phone mount. This is a necessary component for the model's racing mode, which enables users to race other drones using a live feed on the handset; the model has a top 44mph speed.
Yuneec is accepting pre-orders for the drone now at $499.99 USD and $649.99 USD — the latter includes extra batteries and a travel bag.