Yuneec debuts Typhoon ActionCam for handheld ground shots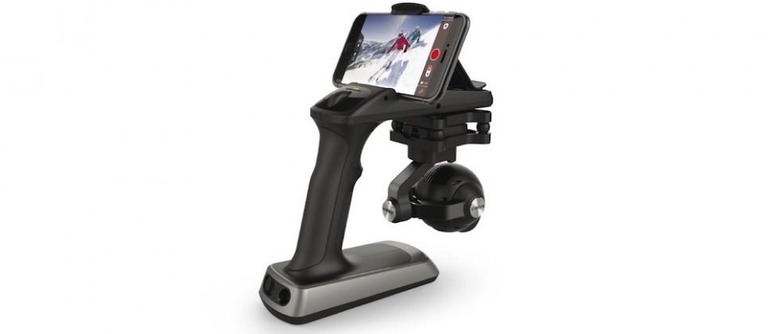 California drone-maker Yuneec has just announced a handheld stabilization camera dubbed the Typhoon ActionCam, allowing users to capture the same smooth video footage on the ground as they would in the air via the use of a drone. If the device looks familiar, that's because it's very similar to the handheld Steady Grip unit from the recent Typhoon Q500 drone, which let users transfer the 4K camera from the UAV to the Grip and control it with their smartphone.
The Typhoon ActionCam also borrows the Q500's CGO3 gimbal camera, which stays level while users hold the unit's handle, capturing smooth video and sharp images even when shaking or wobbling, eliminating the need for a traditional tripod.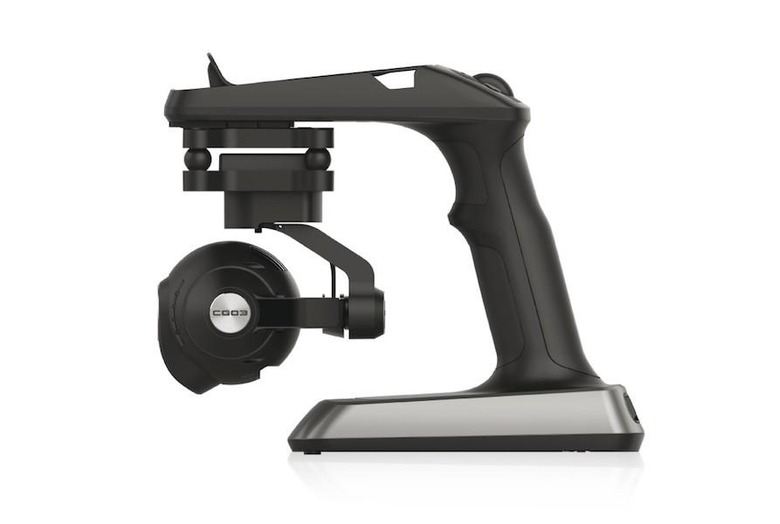 Along with 4K resolution video, the CGO3 camera is capable of recording slow motion footage in 1080p/120fps, and taking 12-megapixel still images, all with a 115-degree field of vision. Yuneec says the Typhoon ActionCam can run continuously for up to 90 minutes, and will also work with the camera gimbals from previous Typhoon models.
A camera pitch controller can be found right where a user's thumb naturally rests on the handle and allows control over the camera's angle. A smartphone of up to 6.4 inches can also be mounted to the Typhoon ActionCam and used to display real-time footage when paired with the CGO3 mobile app.
Yuneec says the Typhoon ActionCam will be available starting today, priced at $550. That includes the CGO3 camera, a 1400mAh LiPo battery, and a smart charger.