YouView to add internet channels this summer; Android app incoming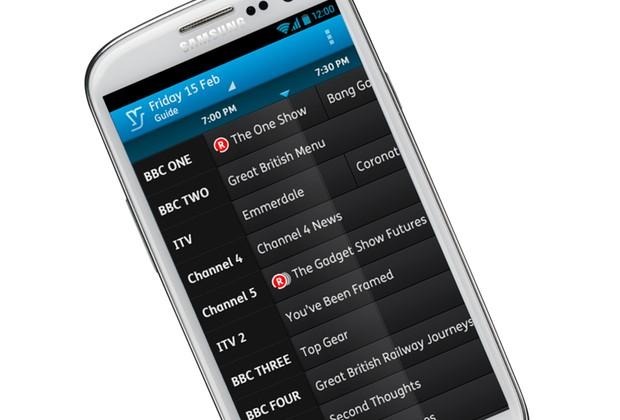 Hybrid TV/streaming service YouView will integrate internet TV channels this summer, blending a theoretically "infinite" number of new channels into the on-demand service. The system, now in 400,000 homes across the UK the company confirmed today, will also get a new Android app to sit alongside its existing iOS software, due for release in the next few weeks.
The internet channels will be folded into YouView's existing program guide, with a row of three small dots underneath the channel number indicating that it's being delivered via the viewer's internet connection. However, there won't be the full functionality users have become familiar with; initially, at least, there will not be support for pausing internet channels, as is the case with timeshifted live-TV.
The first of the new channels will show up on YouView boxes in around a month's time, and may well include BT's sports channels in the initial wave. They'll join YouView's on-demand access to BBC iPlayer, Channel 4's 4oD, and such.
As for the Android software, that will be a remote channel guide rather than a streaming app, at least initially. The software will show what's on currently as well as what is playing next, and support remote recording control. YouView may add in direct remote control functionality in a future update, as well as content streaming.
Meanwhile, YouView will also release a WiFi dongle for its DVR, cutting the ethernet cord. Set-top boxes from BT and TalkTalk will be the first YouView hardware to get the new internet channels, sometime this summer, with updates to other models coming later in the year.