YouView: No plans for Xbox One support in UK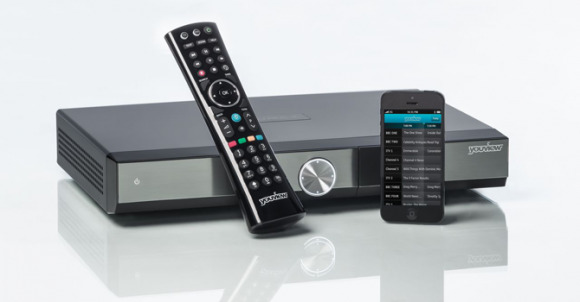 Microsoft has been coy on exactly how the Xbox One will work with TV boxes, especially internationally, but already some of the big names in home entertainment are reacting warily. YouView, the hybrid broadcast/IPTV service in the UK, took to Twitter today to confirm that it doesn't "currently have any plans to support Xbox One."
It comes perhaps as a surprise, given YouView is arguably the closest in principle of the UK TV services to Microsoft's interpretation of live and on-demand content. Launched a year ago, YouView pairs Freeview+HD service – free-to-air digital television in up to HD quality – with on-demand shows streamed from services like BBC iPlayer, Channel 4's 4oD, and Now TV over the user's internet connection.
The Xbox One will integrate some of those services itself, in addition to relying on external hardware. The console has an HDMI input as well as an HDMI output, meaning a cable, satellite, or other set-top box can be piped through; an IR blaster handles controlling the channels, with Xbox One users able to search by voice for specific shows or channels and have the console change to them automatically.
"Microsoft is committed to bringing live TV through various solutions to all the markets where Xbox One will be available" Microsoft
What YouView's decision not to support Xbox One – at least for the moment – means is not entirely clear, though it could lead to the console being unable to incorporate YouView boxes' channels into its own program guide.
In fact, Microsoft has already confirmed that live TV functionality on the Xbox One will be limited to North America initially. "Live TV with Kinect navigation, Live TV with OneGuide, Trending, and NFL on Xbox available in US at launch" Microsoft said of the console, adding that it was "anticipating global scale over time."
Exactly how well Xbox One will work with DVRs remains a lingering question, given the rudimentary control system – relying on an IR blaster – is one-way only, and the console has no way of knowing what's actually recorded on the set-top box. One possibility is that Microsoft could offer its own recording system, extending the Game DVR feature which can be used to capture and share gameplay, and making it work on live TV. However, Microsoft has refused to be drawn on whether that will be the case.