YouTube's upcoming paid service hasn't signed up TV networks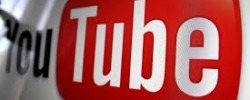 Video services have, finally, become a big thing with services like HBO and Showtime recently jumping on board and Dish Network, as of earlier this year, making big waves by launching its online-only television service Sling TV. YouTube, of course, is one of the biggest names when it comes to online videos, but in an entirely different way — you go to Netflix if you want to watch a movie and YouTube if you want to watch a cat video, even though YouTube also offers paid movies.
Google is looking to launch a paid video service on YouTube which, it had seemed, would change that. Instead the plan has become a little more clear and it revolves around YouTube betting big on its own stars. According to Bloomberg, YouTube has signed on its partners that are responsible for bringing in more than 90-percent of the service's views.
YouTube confirmed that in a statement, saying that, "We have support from the overwhelming majority of our partners, with well over 90 percent of YouTube watchtime covered by agreements, and more in the pipeline about to close."
What is most notable, however, is what is missing: TV networks. And according to sources, YouTube hasn't at this point signed up any of those networks like NBC and Fox. Those networks would bring with them their popular shows, and those popular shows would bring in viewers. That doesn't mean the networks will never be brought in — sources said there's still time for them to get on board, as the rollout isn't pegged for until later this year.
Whether that means it will happen isn't known. The upcoming service will be free of commercials and will exchange that for a subscription fee. The videos on the service will be available offline and via mobile, say sources. And, at least at this point, it seems the service will hawk YouTube's own originals and stars.
SOURCE: Bloomberg