YouTube VR For Oculus Go Is Finally Here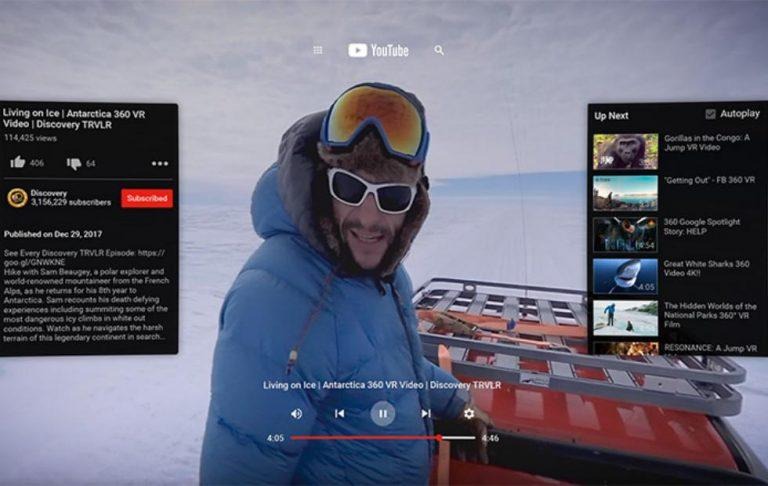 Back in September at its fifth Oculus Connect conference, the company that started the VR renaissance announced that YouTube VR, Google's premiere hub for 360, and 180, degree videos, would be coming to the new, independent VR headset and platform. It seems, however, that after the hype and frenzy died down, either Google or Oculus or both forgot to make good their promise. Because it's only now, almost two months later, that YouTube VR has finally landed on the Oculus Go.
You don't actually need a VR headset just to experience YouTube's selection of 360-degree and 180-degree videos. All you need is a browser, really, but it's a painstaking experience to do it on your desktop. You can take your smartphone and swing it around to see things from a different perspective, but that will probably be tiring quickly.
That's where the headset comes in so that you can swing your head around instead. And with the Oculus Go, you don't have to worry about cables getting in the way or accidentally dropping your phone from your face. Simply download the app from the Oculus Store, start it, and enjoy Elton John's Farewell Yellow Brick Road Tour, roam around the Warner Bros' lot, and feel like you're in Japan in person, checking out their still-active arcade scene.
YouTube VR supports both 360-degree videos as well as YouTube's special VR180 format, though you'll have to look harder for those since they're not in a category of their own. For the rest of the flat YouTube vids, you can view them in a theater-like VR room. And, of course, you can also log in to your YouTube account so you can keep track of your faves, playlists, and viewing history.