YouTube TV app revamped ahead of Android TV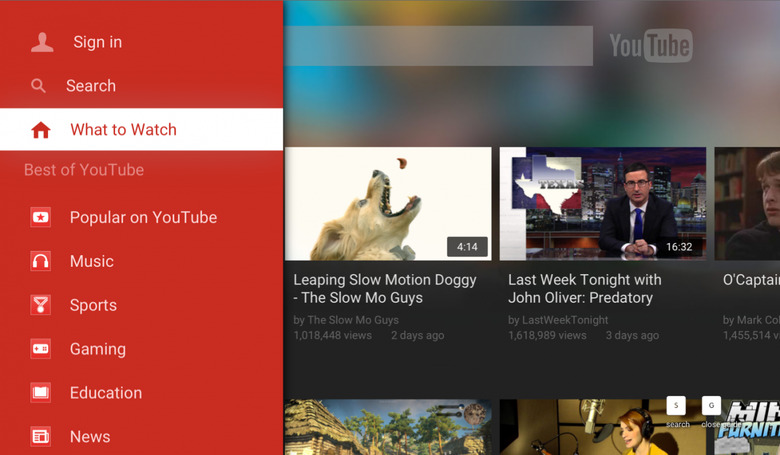 Android TV may be in the pipeline, but YouTube isn't letting the grass grow under its metaphorical feet, with an update to the streaming app to improve usability on TVs and consoles. Already headed to the Xbox One, and set to appear on other consoles, smart TVs, and set-top boxes, the new YouTube app aims to streamline content discovery.
It does that with a combination of a tweaked UI, putting subscribed channels one swipe away on the left side of the interface, as well as faster access to curated videos. "What to Watch" gets pride of place, as do saved playlists, and if you've signed in on more than one device they're synchronized to your account.
New channel pages, meanwhile, show the latest content uploaded from people and brands you're subscribed to. There are also improved recommendations.
Things are going to get even more advanced when Android TV arrives, Google's new platform to bring Android more centrally into the living room. As well as mixing together different on-demand sources – like YouTube and Netflix – Android TV will also support games from Google Play.
Officially the new interface is intended for TVs and such, but you can get a preview of it by heading over in your browser to the link below.
SOURCE YouTube