YouTube thumbnail test apes Netflix but creators are furious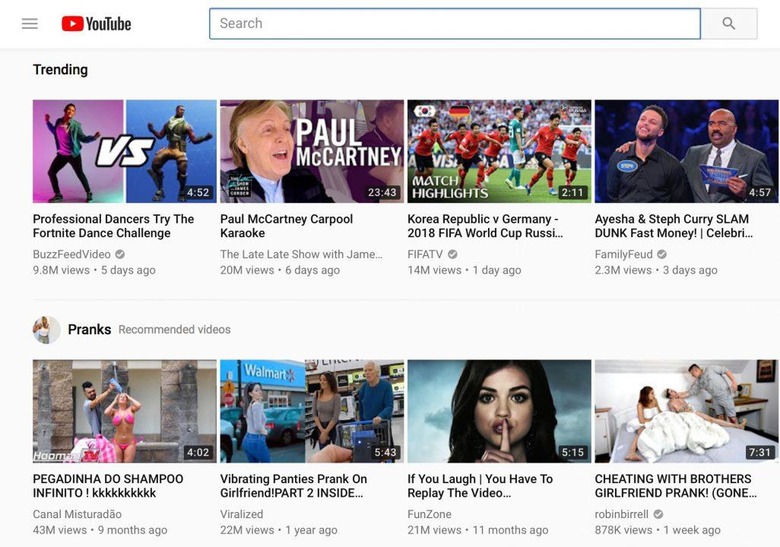 YouTube creators are up in arms over new auto-generated thumbnails, accusing the video streaming site of bulldozing over the custom graphics many rely on to make their clips more clickable. According to YouTube the change is "a small experiment" and only visible to a fraction of a percent of actual viewers.
Users first noted something had changed in the past few days. Rather than the custom thumbnails that YouTube allows creators to upload and use as the graphic in search results and channels, some found their videos were instead represented by a screenshot from the footage itself. Pressed about the swap on Twitter, YouTube confirmed that it was indeed intentional rather than a thumbnail glitch.
"We are running a small experiment where 0.3% of viewers will see an auto-generated thumbnail, instead of your custom thumbnail," YouTube told one confused creator. "We are not removing the ability to create your custom thumbnail, but we hope to gain insights on auto-generated thumbnails for the future."
The experiment has been met with frustration among many YouTubers, who have reacted furiously about what they typically see as heavy-handedness over how their content is promoted. Thumbnail graphics, they argue, can take a not-insignificant length of time to create, and the difference between a good graphic and a mediocre one can be a video being successful or being overlooked. Unsurprisingly, therefore, they're not too keen on the idea of YouTube replacing that altogether.
For the moment, at least, it doesn't seem like there's any likelihood of that happening. "There are no current plans to change or remove the ability to add custom thumbnails!" a YouTube spokesperson insisted. "We're running this experiment to improve auto generated thumbnails (a top request we get from creators who use them) by testing the effectiveness of auto-generated thumbnails."
According to YouTube, the auto-generated graphic will be the second thumbnail suggested when a new video is uploaded. The experiment will last for the next few weeks, and only be visible to 0.3-percent of viewers site-wide.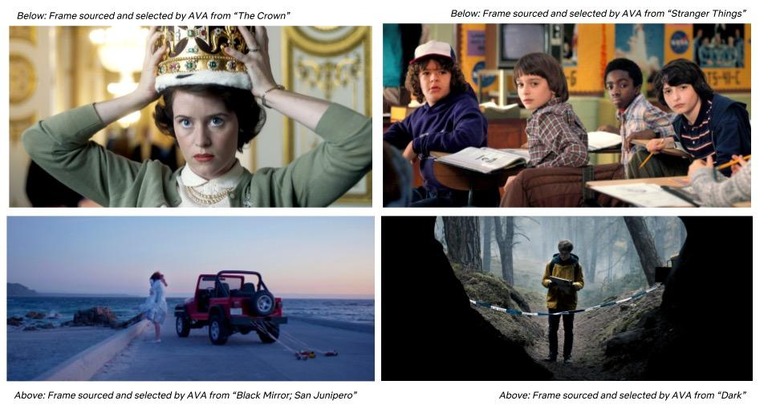 YouTube isn't alone in looking at ways to improve automatic thumbnail generation and increase attention as a result. Earlier this year, for example, Netflix explained how it uses AI and machine learning to create thumbnails for its streaming video interface, pulling more aesthetically pleasing and dramatic screen grabs from the content itself. Dubbed "AVA," Netflix's system can take into account faces and expressions in each screenshot, the types of camera framing, objects in the scene, and more, to pick out what it believes are the most eye-catching titles. For examples of graphics selected by AVA are shown above.
It's unclear whether YouTube is doing anything quite so complex as that in the background, at least with this particular experiment. While YouTube creators are clearly not happy with the idea of having their custom graphics replaced, it's possible that could well change if the video site can demonstrate that views increase with auto-generated thumbnails.
We are running a small experiment where 0.3% of viewers will see an auto-generated thumbnail, instead of your custom thumbnail. We are not removing the ability to create your custom thumbnail, but we hope to gain insights on auto-generated thumbnails for the future.

— Team YouTube (@TeamYouTube) June 28, 2018