YouTube Terms of Service changes for your content in December 2019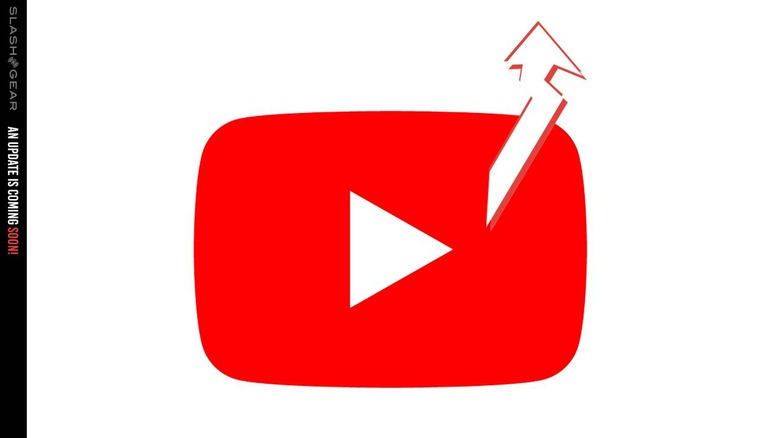 According to Google, the latest update to YouTube does not "make any changes to the way [Google/YouTube] treats your information." The latest change to YouTube's Terms of Service was announced over the weekend and will go into effect on December 10th, 2019. Today we're going to take a look at how the latest set of terms from Google for YouTube will affect your everyday interactions with YouTube in general.
Mainly for clarity's sake
According to Google representatives for YouTube, this latest updates to YouTube's ToS "are to make the Terms of Service easier to read and understand." The updated Terms of Service FAQs posted by Google in advance of this latest update includes language which suggests that you, the YouTube user, will have "no change to your experience on YouTube, the features you have access to, or, if you're a monetizing creator, how you're paid."
Google also suggested in this most recent FAQ that they're making the update because "it's been a while since we updated our terms, so we want to ensure they reflect the YouTube product today."
Your right to use YouTube
You can view YouTube videos all you want, but basically everything else is up to Google to grant or deny. This isn't different from what Google's said in the past – it's just in a language that's different enough to report. It's also notable here that this is the only time Google uses the term "commercially viable" in the whole updated Terms of Service.
YouTube is a business, not a public service, and certainly not a public-owned government institution. As such, they're under no obligation to allow anyone to utilize their services. With this latest update, that assertion is pinpointed down to whether any user is "commercially viable".
It's like Google is movie theater with walls made of two-way mirrors. While it's unlikely they'll ever stop people from viewing their content, they've got the right to block you from walking around in their virtual building, speaking with other YouTube viewers, and generally benefitting from their service in any way other than viewing their videos from afar.
Does YouTube own your content?
Your Content is still owned by You – for the most part. This is a section that really shows how Google's changes make the entire document easier to read and understand by the average user. The changes also make the terms slightly less general – for the user, the uploader of the video, the viewer, and the legal team.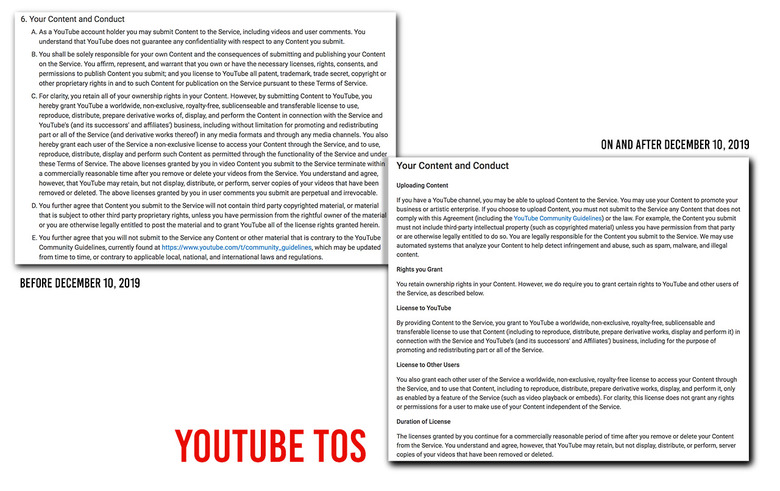 You'll still own your content if you upload your content to YouTube, but YouTube/Google always has the right to re-use your content for their own ends. If you record a video of yourself and upload said video to YouTube, you give the right to include media from that video in (for example) an advertisement at their own discretion. But you still own the content.
You can read the full updated terms of service for YouTube now at YouTube's support hub. This updated set of terms of service will go into full effect legally on December 10, 2019.