YouTube starts showing vertical advertisements to mobile users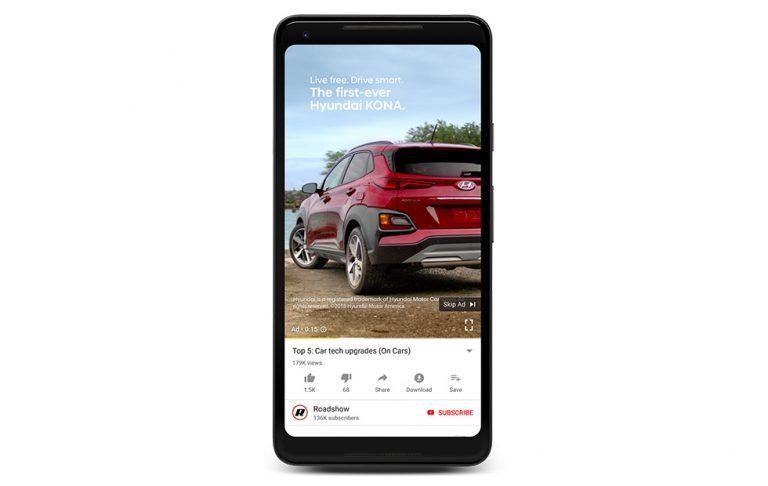 Watching a video recorded in a vertical orientation has long been an uncomfortable experience, but YouTube changed that last year with the arrival of proper vertical video playback. Now the company is back with another update, this one bringing the same experience to advertisements. When viewing on mobile, YouTube will start showing video ads in a vertical orientation.
Google detailed the new add experience yesterday on its support website, where it says the majority of YouTube video watching takes place on mobile devices. Many users watch videos while holding their phone in the typical vertical orientation, which can be used to naturally watch videos recorded vertically.
In these cases, they may start seeing video ads that show up in the same vertical orientation, which takes up more of the display and provides a larger, overall more natural visual experience.
"Vertical video ads provide a big, beautiful canvas to deliver your message on mobile and allow engagement with your customers in a way that fits their viewing preferences," Google tells advertisers on its support website. Car maker Hyundai has already starting utilizing this new format.
The move follows a similar embrace of the format by Netflix, which started rolling out trailers for original content in vertical orientation. These trailers only show up for mobile users, enabling them to watch a full-screen vertical video while swiping through to other content.
SOURCE: Google