YouTube set to get Sony films, says rumor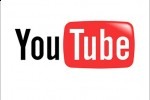 According to a rumor floating around, YouTube is in talks with Sony Pictures at this moment to carry the company's movies on the site. This would be a be a pretty big deal and show an effort on YouTube's part to expand their content offerings.
We don't know much about the terms of this deal yet, but we can safely assume if this deal goes through that YouTube would be offering ad-sponsored movies that are free for users to watch.
This would be another step toward YouTube offering professional videos. They already are offering music videos and some TV shows, so this would be a logical next step. And just think–such a deal would provide iPhone and HTC Touch users with the opportunity to access films on their devices as well.