YouTube reveals the Top 10 trending and music videos of 2017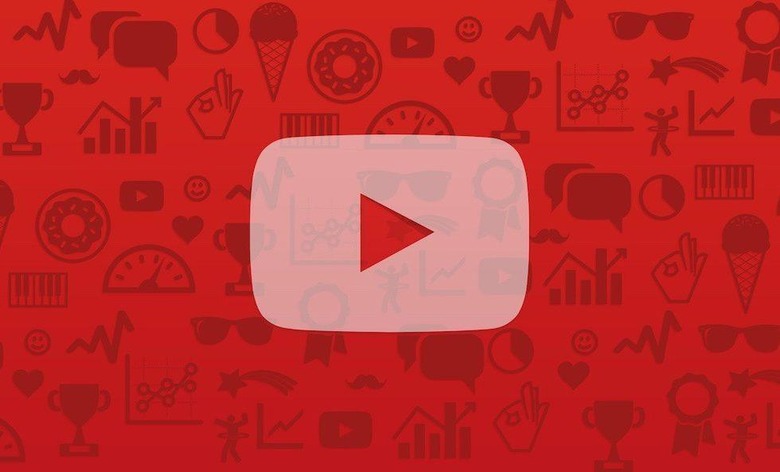 It's that time of the year: YouTube has unveiled the most popular videos on its service over the last year. These videos span multiple categories, including music videos, comedy, and that interrupted BBC video that went viral earlier this year. YouTube also picked the top videos from throughout 2017 in music specifically; not surprisingly, we see songs like "Despacito" and people like DJ Khaled on the list.
There's a good chance you've already seen all or most of the videos on the list, but for a quick recap, check out the video below. According to YouTube, the top ten trending videos on its service over 2017 have more than 630 million views overall, which amounts to more than 40 million collective hours spent watching them.
The list, in order, is below:
Until We Will Become Dust – Oyster Masked (ตราบธุลีดิน – หน้ากากหอยนางรม) | THE MASK SINGER 2

ED SHEERAN – Shape Of You | Kyle Hanagami Choreography

Ping Pong Trick Shots 3 | Dude Perfect

Darci Lynne: 12-Year-Old Singing Ventriloquist Gets Golden Buzzer – America's Got Talent 2017

Ed Sheeran Carpool Karaoke

Lady Gaga's FULL Pepsi Zero Sugar Super Bowl LI Halftime Show | NFL

"INAUGURATION DAY" — A Bad Lip Reading of Donald Trump's Inauguration

history of the entire world, i guess

In a Heartbeat – Animated Short Film

Children interrupt BBC News interview – BBC News
In addition, YouTube's annual list has a separate grouping for music videos. Topping that particular list is "Despacito," followed by Ed Sheeran's "Shape of You," which is also #2 on the overall top ten trending list above. Other videos on the list include Bruno Mars' "That's What I Like," Jason Derulo's "Swalla," and DJ Khaled's "I'm the One." Hit up the source link below for direct links to these 20 videos.
Luis Fonsi – Despacito ft. Daddy Yankee

Ed Sheeran – Shape of You [Official Video]

J Balvin, Willy William – Mi Gente (Official Video)

Maluma – Felices los 4 (Official Video)

Bruno Mars – That's What I Like [Official Video]

Chris Jeday – Ahora Dice (Official Video) ft. J. Balvin, Ozuna, Arcángel

05. El Amante – Nicky Jam (Video Oficial) (Álbum Fénix)

Jason Derulo – Swalla (feat. Nicki Minaj & Ty Dolla $ign) (Official Music Video)

DJ Khaled – I'm the One ft. Justin Bieber, Quavo, Chance the Rapper, Lil Wayne

Enrique Iglesias – SUBEME LA RADIO (Official Video) ft. Descemer Bueno, Zion & Lennox
SOURCE: YouTube