YouTube Red blocks several gaming videos from US viewers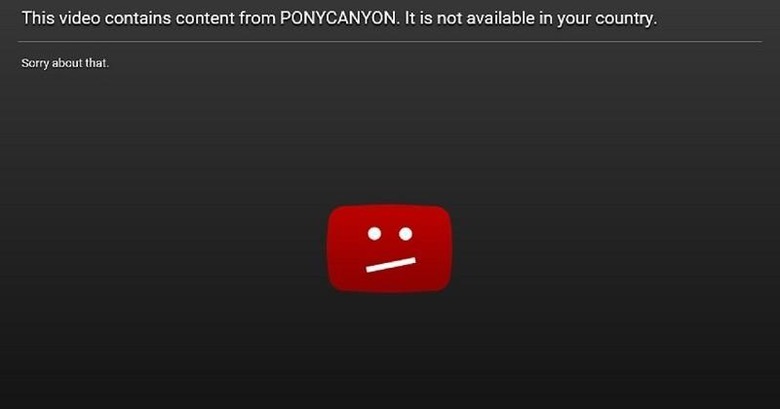 Earlier this month we introduced you to YouTube Red. Personally, I'm excited to see Google working on a way to remove ads from videos, without using some sort of ad-blocker. Unfortunately, with good intentions you can unfortunately have some negative side-effects. In this case, it's lead to some gaming videos to be blocked in the US.
Due to the new way that content is being delivered, publishers need to agree to a new set of terms and conditions. Thus far, it seems that they were able to work with a majority of publishers, so that this wouldn't be an issue. However, some users are reporting that videos are not available in their country.
Thankfully, it seems that this is only affecting a very small number of videos. Specifically, the games being played in the videos are Attack on Titan, Hatsune Miku: Project Mirai 2, and BlazBlue: Chrono Phantasma. None of these are huge titles here in the US, so you're unlikely to come across too many error screens when trying to watch a video.
YouTube has issued a statement regarding these issues, which you can find below:
You may have heard that we recently announced YouTube Red – a new membership that offers fans more choice in how they watch their favorite videos with features like ad-free, background and offline viewing for a monthly fee. In order to deliver a great experience for fans who choose to pay for this offering, we are updating our contracts with all of our content partners. The new terms make it possible for us to share subscription revenues with creators, providing an additional revenue stream for them beyond ad-supported YouTube revenue. The overwhelming majority of videos on YouTube are accounted for in our agreements, but there are some partners who have asked for more time to think about their options. While we work with these partners to update their terms, we unfortunately can't make their claimed videos available in the US.
VIA: Destructoid