YouTube now selling you Ticketmaster tickets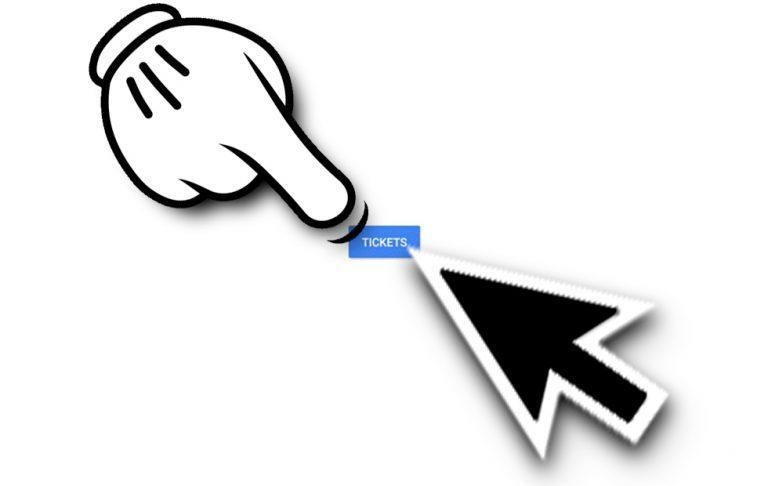 YouTube won't cost any more cash than it does already, but soon you'll see concert tickets offered on music artist videos. This is the way of the future. This is the day YouTube joined forces with Ticketmaster in a partnership that found a super inventive way to jam another thing to buy into your content stream.
Google announced this week that they'd be including concert ticket sales listings in under YouTube videos posted by official music accounts. It's quite likely this will also apply to music videos with claimed ownership by artists and labels long before most modern YouTube content rules were in place. Tickets will be sold through Ticketmaster, and Ticketmaster only.
If you'll read a bit of YouTube's announcement of the partnership, it reads a bit like a proposal to Ticketmaster. "YouTube's massive fan base paired with Ticketmaster's global roster of concerts and security of verified tickets means we can easily connect a fan's discovery of music on YouTube to their ability to purchase concert tickets."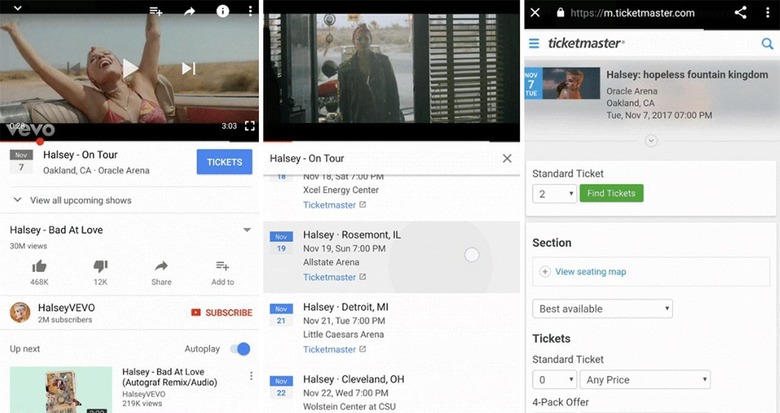 A view of "upcoming shows" will appear in the YouTube app below each connected video. Tapping the shows link will expand a list of tour dates, starting with the show soonest and nearest the user. In other words, YouTube will need your permission to use your smartphone's GPS, if it doesn't already have access.
If the user finds a date and place they'd like to attend, a tap on said event will link the user to Ticketmaster's webpage where they can purchase a ticket or tickets for their enjoyment. It's not yet clear whether Google's cut of the ticket price will be part of the whole, or part of Ticketmaster's portion of the whole. In most cases, the artist already shares ticket price cash with the venue, the event promoter/organizer, their agent, their label, and Ticketmaster.