YouTube now has over 150,000 background tracks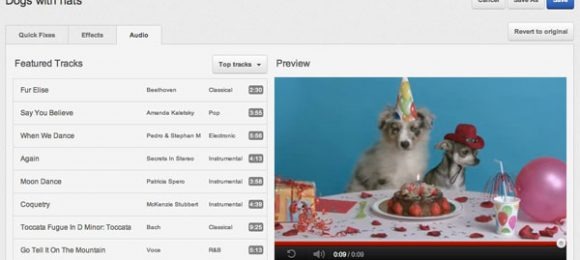 It seems YouTube wants more people to use background music on their videos. In most instances, I loathe background music. I especially dislike background music when it overpowers audio in the video. YouTube now has an updated audio suite packing in more than 150,000 different background tracks and a simple sound mixer. I'm sure most background tracks will be instrumentals and there appears to be a lot of classical music.
The good news for people who enjoy using a lot of music is that there's no worry about copyright issues. To add background music to existing videos you just need to hit the edit button and then select the audio tab. The new and much larger audio catalog has the ability to sort by music genre, and you can type in specific track names if you want in the search bar.
There's also a simple to use slider bar at the bottom of the video editing window to let you decide if you want to hear more of your chosen background track or more of your audio from the video. The new audio features are live on YouTube now and can be added to new or existing videos.
[via Engadget]