YouTube Music, YouTube Premium expand to more countries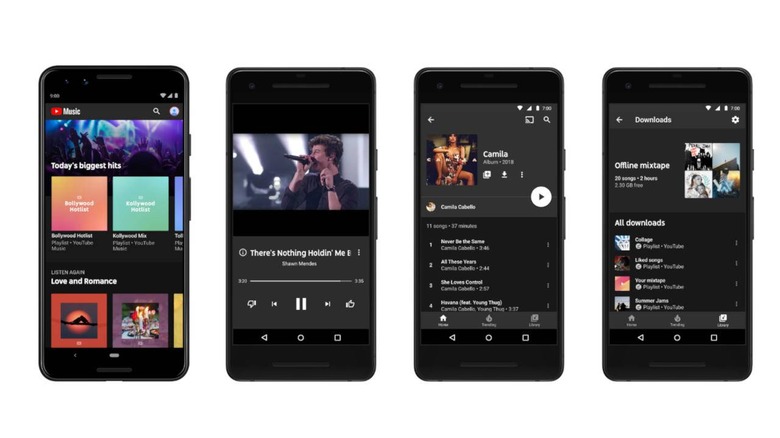 YouTube is most popular for being the world's biggest video streaming site but, ironically, many use it for listening to music more than watching videos. That is what prompted the service to launch YouTube Music, its "made-for-music" app dedicated to, well, music. Unlike with videos, though, rolling out a music streaming service in other countries can be a tricky thing. Fortunately, the wait finally ends for India, South Africa, and a handful of Latin American countries as both YouTube Music and YouTube Premium make their way to those markets.
While it's not really that difficult to find music to play on YouTube, it can get pretty inconvenient to shoehorn a service that wasn't built for that purpose. With YouTube Music, you get a dedicated experience built around music videos, albums, artists, and even radio stations. Unlike regular music streaming services, however, you also get access to live performances and covers.
YouTube Music is available for free in supported countries but you do get interrupted by ads. If you want the ad-free experience, you'll want to subscribe to YouTube Music Premium, which also lets you play music videos in the background.
Starting today, YouTube is expanding its operations to more regions across the globe. Users in India will be able to enjoy a wide selection of music from classics to modern rap while those in South Africa will get access to Global Citizen Festival: Mandela 100 featuring Beyonce. Twelve countries from Central America are also joining the party, including Argentina, Costa Rica, Ecuador, the Dominican Republic, Guatemala, Uruguay, Panama, Paraguay, El Salvador, Honduras, Nicaragua, and Bolivia.
While YouTube Music and Music Premium are new to these countries, some might already have Google Play Music and YouTube Red accounts. The good news is that those who do also get YouTube Music Premium for no extra charge. YouTube is also launching YouTube Premium in those same countries, giving access to an ad-free, background and offline YouTube experience.