YouTube Music launch next week will test brand's profitability [UPDATE: it's official]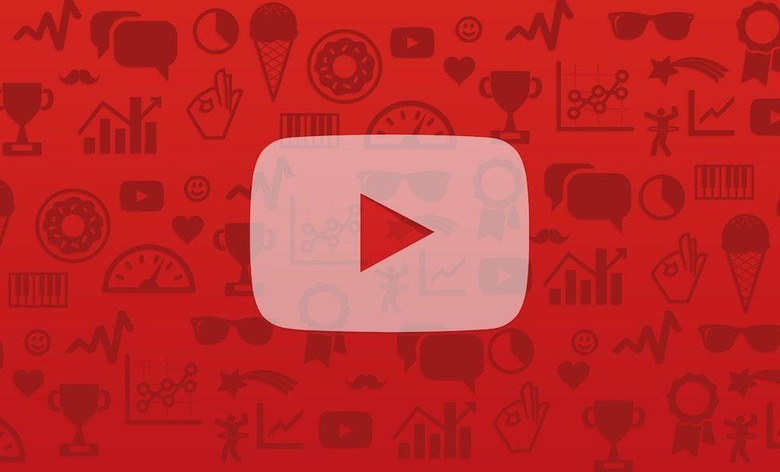 YouTube may be the household name when it comes to online videos and some music but when it comes to monetizing that popularity, it has nothing on Netflix, Spotify, or even Apple Music. YouTube Red was Google's attempt at turning the free video streaming service into a business, lumping together a variety of subscription-only features, whether you have need for all of those or only some. So far, however, it hasn't exactly taken off, pushing Google to launch a new YouTube Music service that will hopefully make things a bit less confusing.
As its name so plainly says, YouTube Music is all about Music. It is Google's ad-free answer to Spotify and Apple Music. Re/code notes that ad-free here only applies to music videos, not the rest of YouTube. But like the recently revamped Google News, YouTube Music will offer personalized playlists based on data that Google/YouTube already has on you, with a pinch of AI, of course.
Freed from those duties, YouTube Red will be transformed into YouTube Premium and offer what subscribers have always equated YouTube Red with: ad-free original content. That kicks off, no pun intended, with the Cobra Kai Karate Kid "sequel", which is already creating quite a buzz over the Internet. As for its ad removal, YouTube premium removes all traces of them from any and all videos. Just like YouTube Red.
And what of Google Play Music? That odd service is going to be retired in favor of YouTube Music, though the exact details have yet to be explained. With Google News replacing Google Play Newsstand, it seems that Google is transitioning away from its unintuitive "Play" umbrella name. YouTube might very well become its sole entertainment brand.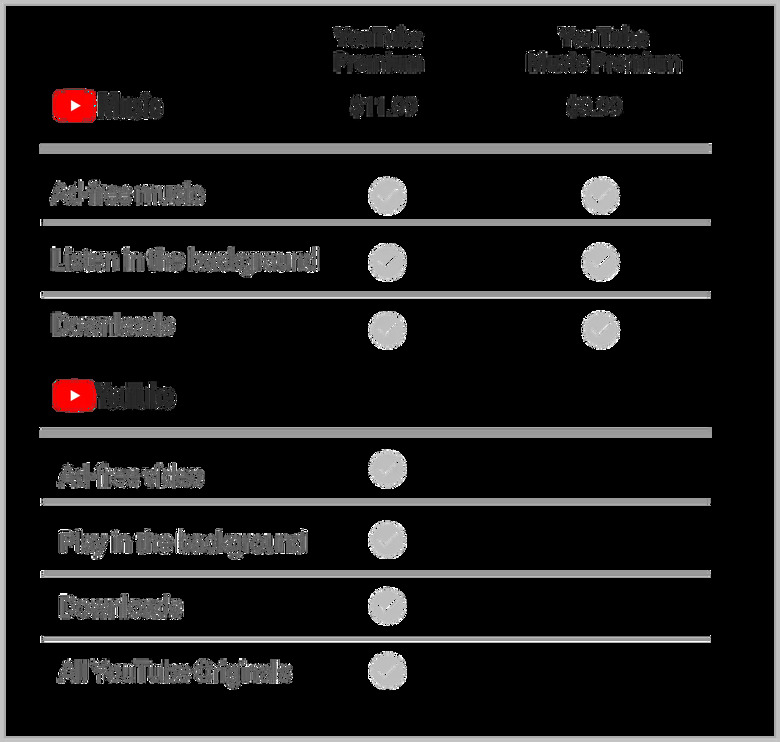 The big question now is who will be paying for this new subscriptions? For $10 a month, YouTube Red mixed up ad-free streaming with original content, the latter of which may not be of much use for everyone. YouTube Music, which soft launches on Tuesday, will cost that exact same amount, putting it on the same level as Spotify and Apple Music. YouTube Premium, formerly YouTube Red, will ask for a higher $12 a month commitment in exchange for a totally ad-free YouTube and original content.
YouTube Premium success, however, will depend on one factor that YouTube Red has so far failed to address: YouTube Originals. While it has no shortage of such shows, very few can be named, much less remembered, outside of the circles that follow YouTube celebrities around like royalty. Those numbers, however, have dipped thanks to controversies surrounding the very stars that YouTube has tried to grow. To an extent, Cobra Kai is the first of its kind to test if YouTube has what it takes to be a VOD king as well. And hopefully it won't be the last.
UPDATE: That was fast. Perhaps preempted by the numerous leaks, YouTube decided to just go ahead and announce YouTube Music and YouTube Premium before Tuesday's launch. Here are the details.
YouTube Music will be a new app, for mobile and desktop, and service specifically designed for play music (and music videos). The experience will include especially curated recommendations and playlists based on YouTube history as well as your current context (like location). There will be an ad-supported free version and a $9.99/month YouTube Music Premium subscription to remove ads, enable background listening and offline playback. Google Play Music will remain for now and subscribers instantly get YouTube Music Premium as well.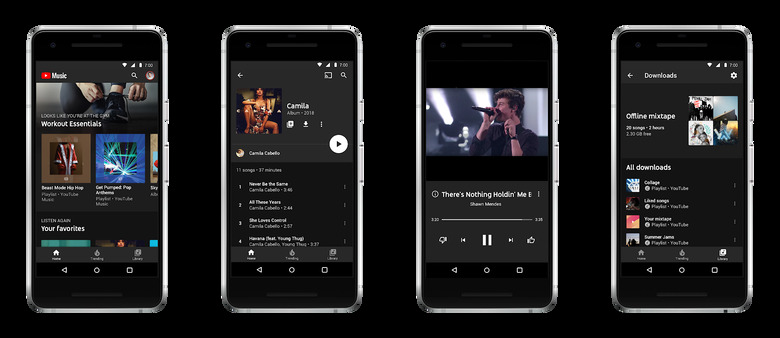 The new YouTube Premium includes YouTube Music Premium as well for $11.99. That also includes ad-free, background play and downloads across all of YouTube, plus the promise of more original shows from all over the world. It will be initially available in markets where YouTube Red is available, though no word on when that transition will happen.