YouTube Music Key released: not just Play All Access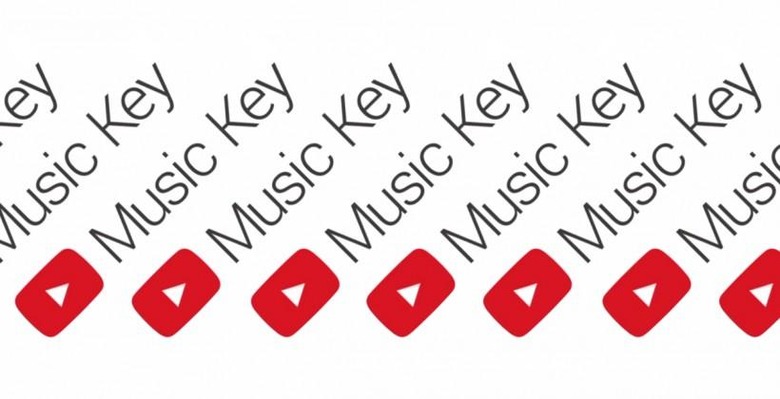 This morning YouTube Music Key became official for the first time. It'll be released in Beta mode for a monthly fee, appearing at first to come up against Google Play Music's All Access system. Instead, subscribers to Google Music will be included in the subscription cost of YouTube Music Key – all one package. As for those of you that already subscribe to Google Music – we're waiting to hear back from Google on that. For now, gotta catch em all – music style.
Below you'll see the first demonstration video for YouTube Music Key beta. This system is born of the popularity of music-based videos on YouTube, a general move forward for the system. Since the beginning of YouTube, music has been huge. Now there's a more solid connection for those that don't necessarily want the video piece of the equation.
So many people were using YouTube to listen to music that YouTube decided hey, why not make use of this system separately? On that note, there are two key elements: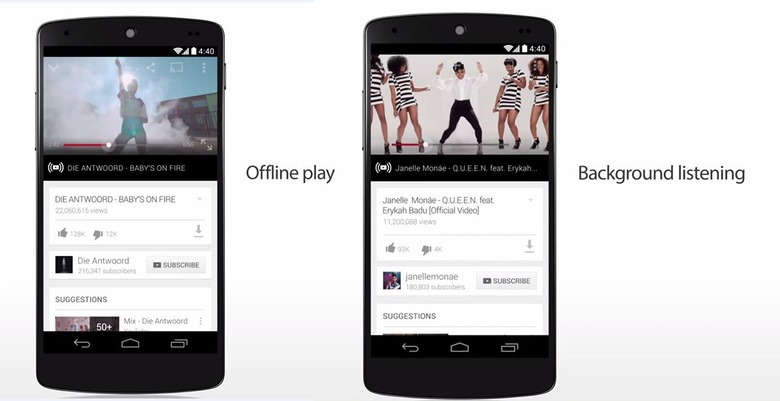 Offline viewing and listening as well as background listening. Make with the music.
You'll also find full album listings on YouTube connected with this system along with music videos and high-quality iterations released just for Music Key listeners.
This system will be released in Beta mode for some users this week and through the near future. Eventually – probably inside 2015 – the full Music Key system will be released to the public. Stay tuned and keep an eye out for Beta access!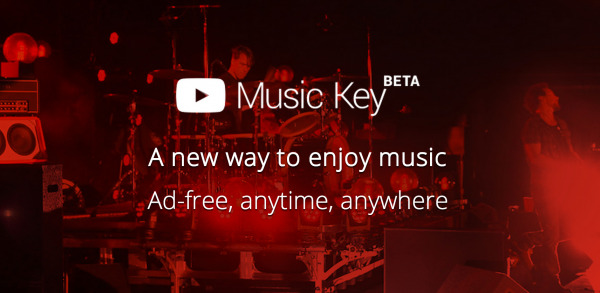 UPDATE: The Beta page is live. Head over to YouTube.com/MusicKey to register your interest for Beta access right this minute. Good luck – 6 months might very well be in store for you!