YouTube kills rarely-used feature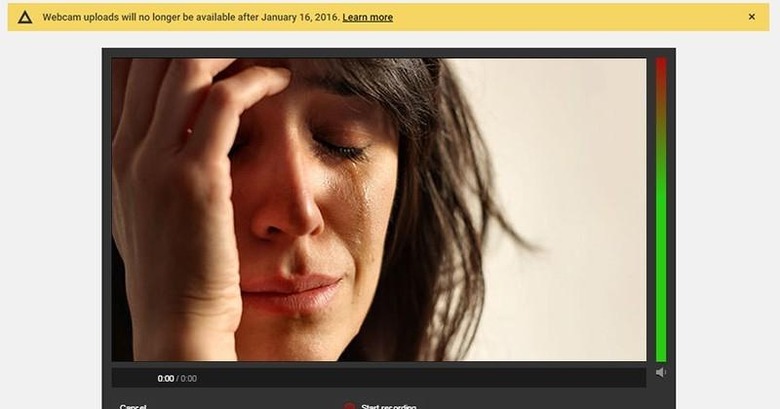 Did you know that you can use YouTube to directly record video from your webcam? If you didn't, then don't get too excited. This feature is far from new, first debuting back in 2006. However, it is only going to be available for a short time longer.
Recently Google announced that this feature would soon be given the ax for a couple of reasons. The primary cause is the fact that the feature relies on Flash, which the company has been moving away from for some time now. So why not work on a version that uses HTML5?
Google states that the feature is "rarely used." I'm not surprised by this, considering the announcement of its death was the first time I'd ever heard of it. I can't think of a lot of scenarios where I'd want to upload a raw cut from a webcam without even going through it in Premiere or something first. Though I'm sure other people have found good uses for it in the last 9 years.
If you do enjoy using the feature, you can keep using it until January 19, 2016. After that, you'll need to use other apps to record, such as Camera on Windows, or Photo Booth on your Mac.