YouTube Kids promises safer choices for kids, parental controls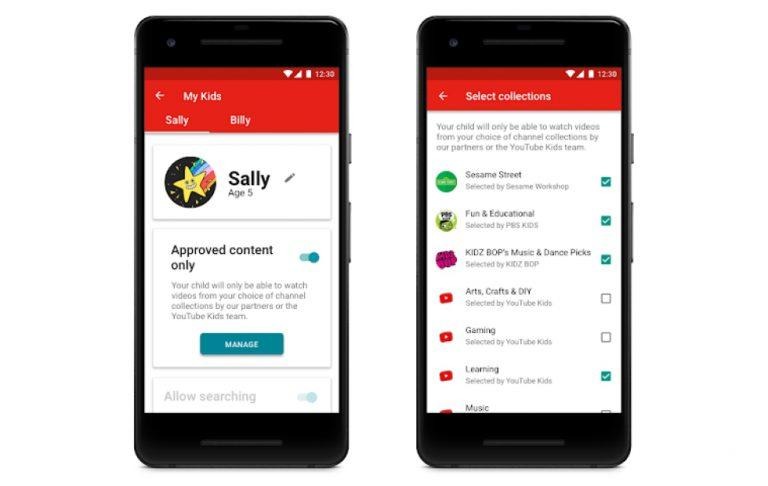 The Internet can be a scary place even for grownups who (at least should) know better. Imagine how even more dangerous it could be for young ones. As the biggest video source on the Internet, YouTube creates a dedicated YouTube Kids app to become a safe haven for children, basically anyone under 13 years old, to enjoy the treasury of the service's content. In light of recent criticisms and even legal complaints, YouTube is rolling out a few changes to give parents and kids better choices in what they consume and how they consume it.
Like everything else related to Google, YouTube uses algorithms and machine learning to automate the process of weeding out inappropriate content. It turns out, however, that it's not enough and some have managed to game the system to sneak in inappropriate content or ads. Google solution is something Apple would probably point out it should have done from the beginning: curation by humans.
YouTube Kids now offers a set of trusted channels that have been chosen by the YouTube Kids team and delivered by partners such as Sesame Workshop and PBS KIDS. These collections cover a wide range of topics to keeps kid interested and educated. In addition to this curated content, YouTube Kids will also give parents the ability to have their own curated selection of videos and channels, limiting what kids will be able to see. That control extends to the search-off feature where parents can opt to exclude recommendations that haven't been vetted by the YouTube Kids team.
Even as YouTube takes stronger measures to enhance its YouTube Kids app, the service itself continues to come under fire for endangering minors. Earlier this month, it a consortium of consumer rights and privacy groups filed an FTC complaint against YouTube, alleging that its main YouTube site, not YouTube Kids, collects children's data without parental consent, in violation of the Children's Online Privacy Protection Act or COPPA. While YouTube has yet to formally respond, complaints such as this also bring to light potential COPPA loopholes that could give the likes of YouTube a free pass.