YouTube Kids App Expands Into UK, Canada And More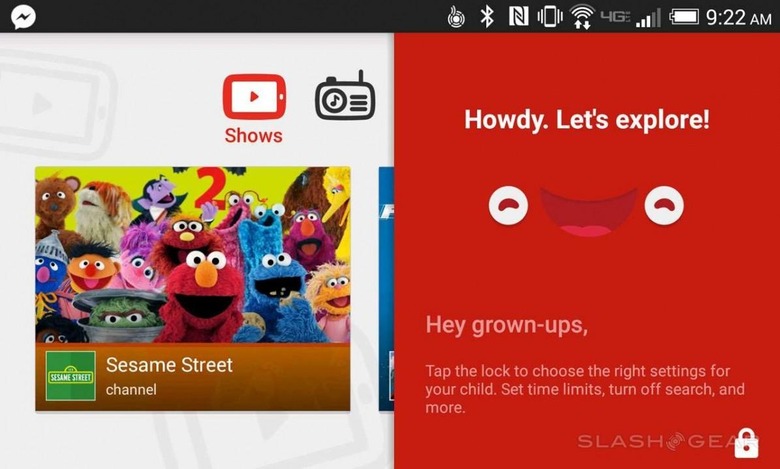 YouTube's kid-friendly "YouTube Kids" app is now available to users located in the United Kingdom, Australia, Canada, New Zealand, and Ireland. The app is available for both Android and iOS, and is designed to present children with content that is age-appropriate, getting kids established on the platform early while removing reasons for parents to worry.
YouTube Kids launched in February for those located in the United States. It works in much the same way as the regular YouTube app, only with a more simplistic interface and in a curated fashion, the likes of which will apparently be tweaked for different regions. Advertisements are still shown, but only ones that are vetted and marked as family friendly.
YouTube Kids Review: Google thinks of the children
Parents are given an element of parental control in YouTube Kids, as we noted in our review of the app. To get to these settings, parents will have to enter a PIN, which will open up options like whether to play background music and sound effects, enable or disable search, and more.
Content made available includes educational and entertainment videos, kid-safe music videos, and more. The apps are available to download now from the respective app stores. Check out the timeline below for other recent YouTube news and reviews!
VIA: 9to5Google