Last month, all of Google's major products went on stage at I/O, but this time, it's YouTube's turn to shine on its own. At this year's VidCon, Google introduced its new "half" 360-degree VR180 platform, but that is hardly the only new YouTube thing going on. Coming to users both in the US and elsewhere are better ways to share, more YouTube TV coverage, and an app that is smart enough to know how a video was recorded and adjust itself appropriately.
YouTube and smartphones have democratized video creation and sharing, but it has also meant an explosion of videos recorded in varying formats. Never mind whether they were done "right" or not. In some cases, this leads to the annoying phenomenon of having large black boxes flanking a vertical video.
YouTube is updating its mobile app to now take orientations and formats into account. Watching a vertical video? The app's player expands so that the video fits the screen perfectly. Switching to a horizontal one will make it shrink to just the right size. That dynamic adjustment also works for videos shot in 4:3 versus those made in 16:9. Now you no longer have to twist and turn your phone just to get a full view.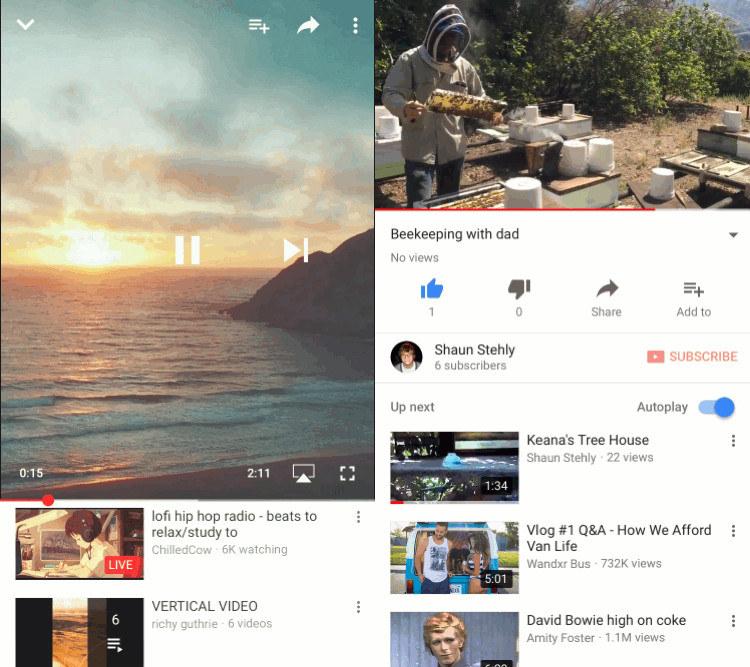 YouTube is also finally rolling out its new sharing feature to the US and Latin America. No longer will you have to do the dance of copying YouTube links or sharing with friends one by one. Once you tap share option in the app, you can select contacts directly from the window. This initiates a chat with them in YouTube's new Shared tab. And in case they don't have that tab yet, they'll immediately get one when you share something with them.
YouTube is also expanding the scope of its live TV program to more territories in the US. That roster now includes Dallas-Fort Worth, Washington, D.C., Houston, Atlanta, Phoenix, Detroit, Minneapolis-St. Paul, Miami-Fort Lauderdale, Orlando-Daytona Beach-Melbourne, and Charlotte. With YouTube TV's increased scope, YouTube is well on its way to becoming your one-stop shop for videos, be it from the Internet directly or even live TV.
SOURCE: YouTube