Your Tesla Autopilot is one step closer to autonomous driving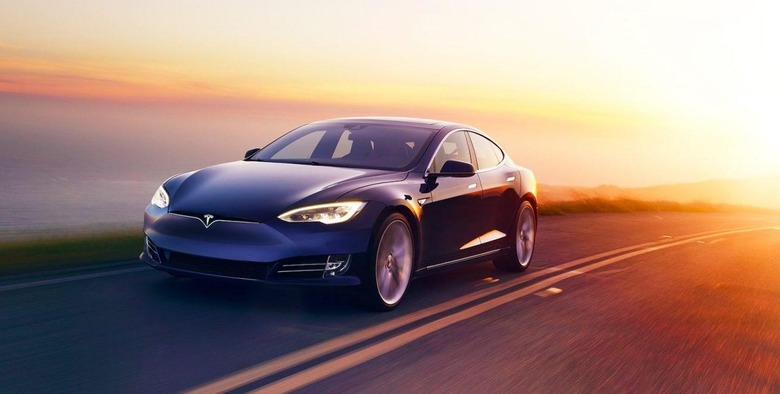 Tesla began pushing an Autopilot update out to its cars yesterday, and with it, we're inching closer to a fully autonomous future. If we were going to apply a theme to this update, that theme would unquestionably "speed." That's because this update raises the cap for assisted driving speeds on highways, giving you the potential to go even faster while the car's Autopilot system has the reins.
Specifically, the update to Autopilot version 8.1 raises the cap on Autospeed from 55 miles per hour to 80 mph. Obviously, the car will obey your local speed limits, but the maximum it can drive "unassisted" is now 80 mph. The update is being pushed to all Autopilot 2.0 compatible cars.
That doesn't mean that Autopilot will suddenly need less input from the driver – the system will still require you to place your hands on the wheel periodically and the car will come to a halt if you don't show it that you're paying attention. Still, this does put us one step closer to fully autonomous vehicles, which is certainly the goal of Elon Musk and Tesla.
Other features arriving with this update include a beta test for Autopilot's Summon command, which will allow you to call your parked car to have it to you. You'll also be able to initiate a lane shift with Autopilot engaged by simply using the turn signal.
There's also a hidden feature lurking within the update, though, as Elon Musk teased on Twitter late last night. By triple tapping the Tesla T on your car's center screen, the display turns into a blank slate that you can then draw on. When your work of art is finished, you can even submit it Tesla for critique. If there was any doubt before, let it be laid to rest: We are truly living in the future, my friends.