Your Mercedes now takes orders from Alexa and Google Home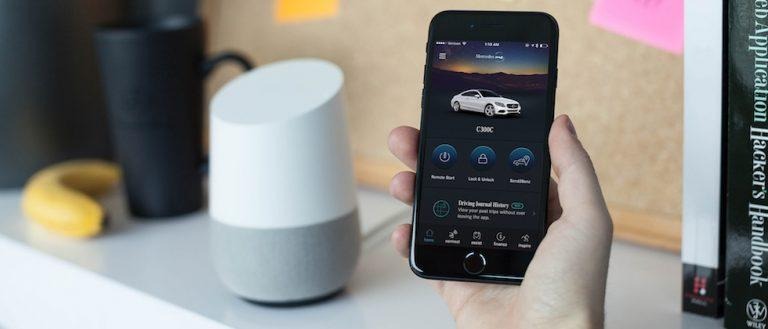 If the smart home is so darn smart, why shouldn't the garage be too? Mercedes-Benz is expanding its cars' support for the popular virtual assistants, with select models now taking instructions from both Amazon's Alexa and Google Home. Although we're still some way from being able to ask an Echo to have your S-Class dispatched to your front door, the functionality could still be a time-saver in the morning.
It works through the automaker's "Mercedes me" system, which already has smartphone apps and integration with select wearables. If you're an Apple Watch wearer, for instance, you can use Mercedes me to unlock the car when you get near. Now, though, you can do that and more from the sofa.
For a start, there are the features that you'd expect normally to do from the car's keyfob. Asking "Ok Google, tell Mercedes me to start my car" will get the engine running by the time you're out the front door. "Alexa, tell Mercedes me to lock the car" can help assuage those "did I lock it or not?" paranoias.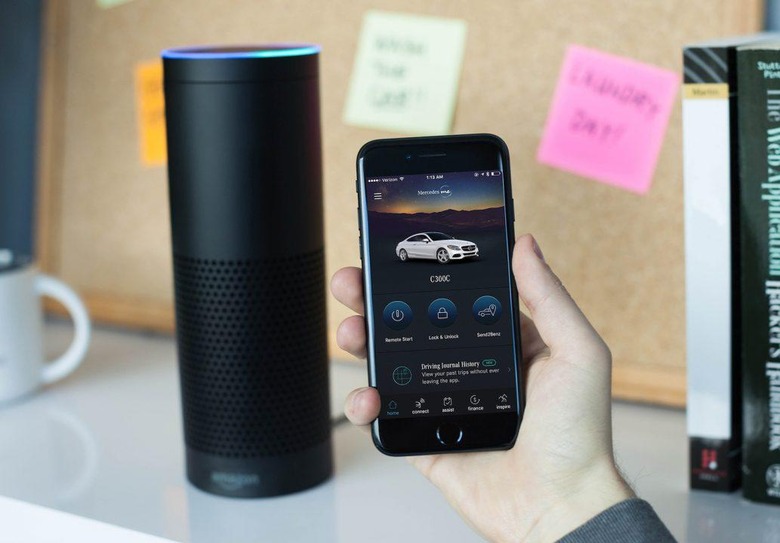 However there's also functionality which should have you spending less time sat programming the infotainment system and more time just driving. "Alexa, ask Mercedes me to send an address to the car" opens up the possibility of remotely programming the navigation by voice, for instance. You can also ask for points-of-interest to be set as destinations.
It's compatible, as of today, with both Amazon Echo and Google Home. You'll need a 2016 or 2017 model year Mercedes, too, together with both an active Mercedes me account and an active mbrace subscription; you get five years access to the latter when you buy a new car. Currently, only those in the US can link their Echo or Home with their vehicle, but Mercedes says that later this year it expects to roll the same functionality out in Europe.
NOW READ: Mercedes' new S-Class got a big self-driving upgrade
Mercedes announced its plans to support Google Home back in December 2016, as part of a push to better integrate the smart home with its connected vehicles. The cars had already developed links with things like Nest's thermostat, allowing it to report that you'd left the house when you drove away, and then have the heat or air-conditioning come back on in time for your return home. Over time, as the automaker's vehicles build on semi-autonomous and self-driving features, the goal is to allow owners to do even more of their interactions by voice, including things like bringing the vehicle out and having it ready and waiting outside the front door.