Your Chromecast may have something special for you today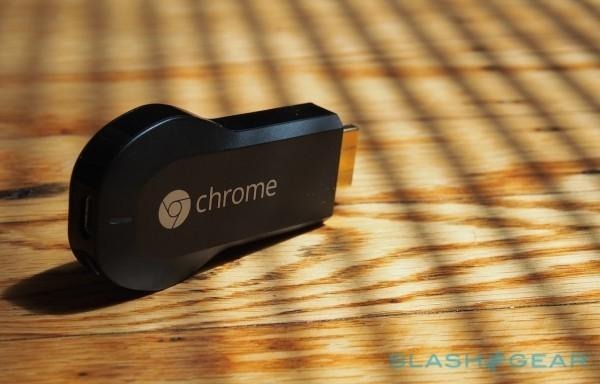 Google's Chromecast is a handy little tool for streaming media from your smartphone or tablet, but most rarely use it Chromecast outside of casting Netflix or another app on our phone to the TV. If you weren't aware, there's a Chromecast offers page, which provides you with promotional offers from Google, as well as third-party services who want your attention. It doesn't always supply you with fun stuff, but from time to time, you get something cool — and today might be your day.
Some users are getting a free $6 credit for a Valentine's Day movie, courtesy of Google. The offer isn't popping up for every Chromecast, so don't be surprised if you're not one of the lucky ones. After speaking to a few others, it seems the credit is pretty widely available, though.
To check for your $6 credit, head over to the Chromecast offers page (link below) using the Chrome browser. If you don't have the Chromecast extension, it will prompt you to get it.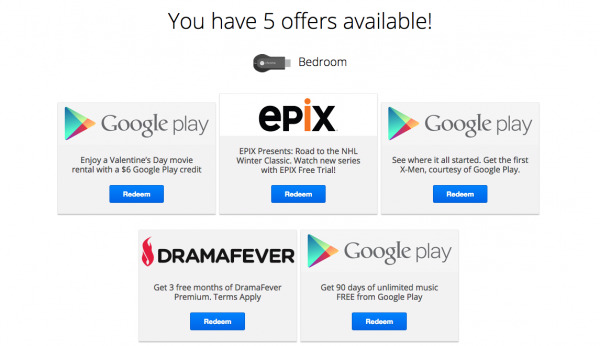 From there, just choose your Chromecast from the drop-down list, and you'll be redirected to a new page. If you get the $6 credit, it'll be there waiting for you. Click on it, and a new page will pop up so you can add the credit to your Google Play account.
You don't have to use it for a movie, either. If no movies for purchase or rentals strike your fancy, you can always pay for an app or book, too.
Source: Chromecast Offers Page