Youku Tudou pens 5-year deal with Sony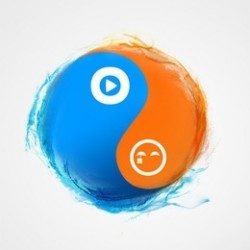 China's biggest Internet TV company just penned a 5-year agreement with Sony. In doing so, the Chinese company will now provide over 300 Sony titles via the Youku Premium platform. Youku Tudou also has deals with DreamWorks, Paramount, WB, Twentieth Century Fox, NBC Broadcasting, Lionsgate, and Disney.
Thanks to this deal, viewers can now shell out cash to buy on-demand access to any of the 300 Sony titles. Options include Dracula, Groundhogs Day, The Fisher King, and Sense and Sensibility. If those sound kind of...aged, there will also be some modern offerings, including Men in Black 3, 21 Jump Street, and The Amazing Spider-Man.
Said Huilong Zhu, Tudou's Vice President of Movie Operations: "We're delighted to be working with Sony Pictures Television to enrich our film library. Since launching Youku Premium in 2010, Youku Tudou has been committed to building the best platform for viewers and copyright holders alike, and our strong working relationships with all eight major Hollywood studios allow us to offer our viewers a wealth of licensed content." He went on to explain that unanticipated subscriber numbers lead them to believe that viewers are willing to pay for quality content.
Youku's first paid content was a live broadcast of Guo Degang's comedy show in 2009. Soon after, the company launched Youku Premium in 2010, which provides high-resolution and ad-free programming via both on-demand and subscription-based models. Presently, Youku Tudou enjoys two million paying users, and is "China's first premium video platform."