You Won't Be Streaming Adele's '25' On Spotify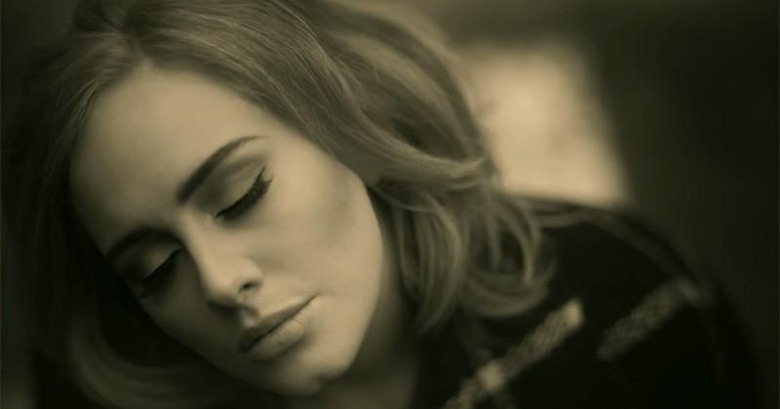 Since the release of her single "Hello" last month, many people have been eagerly awaiting Adele's new album. Of course, with any album release, many people also wonder when it will be hitting streaming services such as Spotify. Unfortunately for those people, they're not going to see this album on there any time soon.
According to sources close to the matter, not only will "25" not be hitting streaming services, but it would seem that Adele herself had a say in the matter. It would seem that she is taking a page straight out of Taylor Swift's playbook. Last year Swift pulled her catalog of music from Spotify, citing that it doesn't fairly compensate writers, producers, artists and creators of music.
While this may be upsetting for fans, it's unlikely to impact sales. When the first single became available last month, it sold more than 1.1 million digital copies. According to Nielson, it sold more digital copies in its first week than any other single.
The album will be dropping tomorrow both digitally and physically. Billboard magazine predicts that it will sell 2.5 million copies in its first week. If that's true, it would edge out N Sync's "No Strings Attached" to make it the biggest week for any album in over 15 years.
VIA: NYT