You still can't afford this Leica covered in ping-pong paddle rubber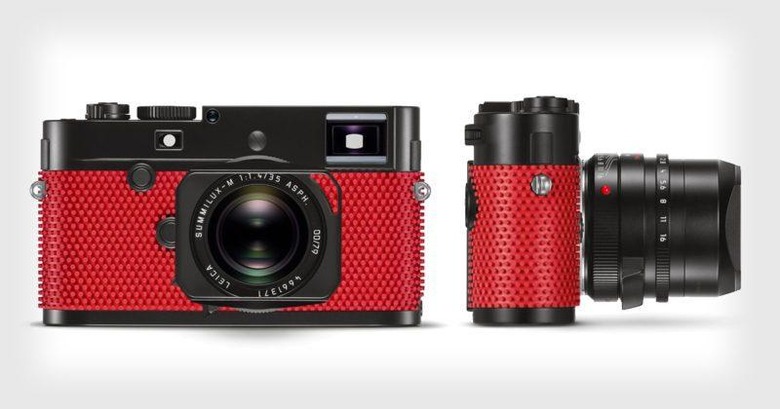 It's only been about a month since Leica's last limited edition camera — the latest M-P Titanium model — but now they're back something even more unique. Designed by artist and photographer Rolf Sachs, this special edition Leica M-P is covered in the rubber used on ping-pong paddles. Officially known as "pimple-out rubber," the red material is wrapped around a black camera, offering a satisfying grip and handling experience.
Of course, it wouldn't be a Leica special edition if it wasn't extremely limited and very expensive. Only 79 units of this model are being made available worldwide, and it will be sold at Leica stores starting in November at a price of $15,000, a hefty increase over the already premium-priced regular M-P, which goes for $6,995.
Sachs notes in explaining the design process that they were "driven by a utilitarian approach, seeking a specialist grip material that would respond to the scale of the camera with millimeter precision." He wanted to use a material with a "gripping" property, but one found in the manufacturing of things other than cameras, thus ping-pong rubber was chosen because it "adds practical tactility to the camera, while simultaneously creating an entirely new haptic experience."
Continuing the red and black color theme, the engraved writing on the top of the camera, on the dials, and on the lens is filled in with red paint. Should you happen to have the pocket to change buy one of these models, the kit includes Leica's Summilux-M 35mm f/1.4 ASPH lens, a Leica SF 40 flash, strap, carrying case, and a set of brushes to clean between the nubs of the textured surface.
SOURCE Leica