Leica M-P rangefinder camera: sapphire glass, 2GB of storage
Leica has rolled out its newest rangefinder camera, the Leica M-P. With the camera comes a familiar design and some new features, including 2GB of internal storage to help with rapid shooting sessions, and sapphire glass over the LCD to keep scratches at bay.
As far as design goes, Leica made the choice to leave off its red brand logo, doing so because some photographers elect to cover the logo with tape. The logo has been made to be more discreet, and has been moved to a plate on top of the camera where people nearby won't see it.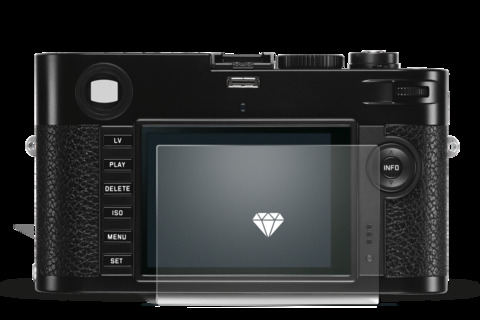 Both a black version and a silver chrome version of the M-P are available now, bringing a 24-megapixel CMOS sensor, Leica Maestro processor, and an optional EVF. The camera has an ISO range of 200 – 6400, a shutter speed of 1/4000s – 60 seconds, and the ability to shoot three frames per second until the internal storage is maxed.
Additional storage space comes by way of an SD/SDHC/SDXC memory card. There's a mono integrated microphone with an optional stereo mic adapter, and a 3-inch TFT display that, as mentioned, is covered with sapphire glass. The camera is priced at $7,950 USD.
SOURCE: Leica