You can now LINE all you want on your PC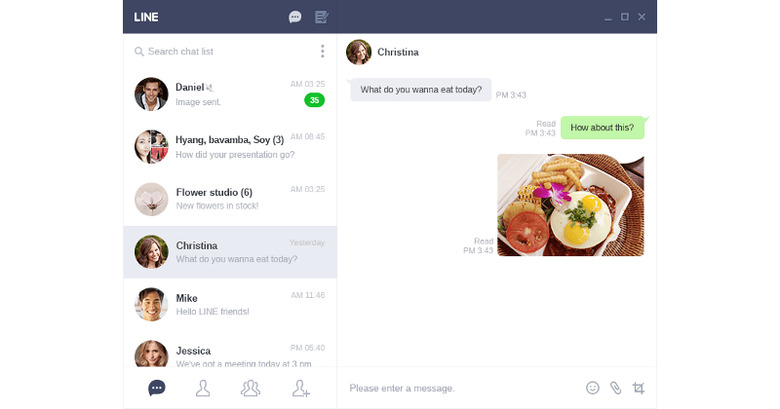 Almost ironically, the instant messaging services that burst in popularity on mobile devices are now trying to stake a claim on desktops as well. Viber has long had a desktop version of its app. WhatsApp now has a web version that supports different browsers. Now LINE is adding to that list, but in a sort of different way. Yes, it's still somewhat web-based but it is going for something even more specific. LINE is now making available a new PC version, this time as a Google Chrome extension.
If you're a Google Chrome user already, then there's very little to do here except install the LINE extension. If you're an avid LINE user on other browser, that might be more of a problem. Depending on how much you rely on LINE, however, the benefits might exceed the pain of having another browser open just for chatting. For one, you don't need to install any other program, just a browser extension, which could save you or your office IT department some headache.
Aside from the expected messaging functionality, LINE's Google Chrome extension offers some features you might not see on the mobile version of the app. For example, you can easily take and send a screenshot of your desktop, useful for those times when you need help with a particular computer problem or just want to brag about something. You can even send and receive files as big as 1 GB.
A completely new feature is called Memos. As the name suggests, it can let you stash images, files, or lists in a safe place in the extension, accessible anywhere that LINE's Chrome extension is. Forget about using your email's Inbox for your todo list. LINE's got your back.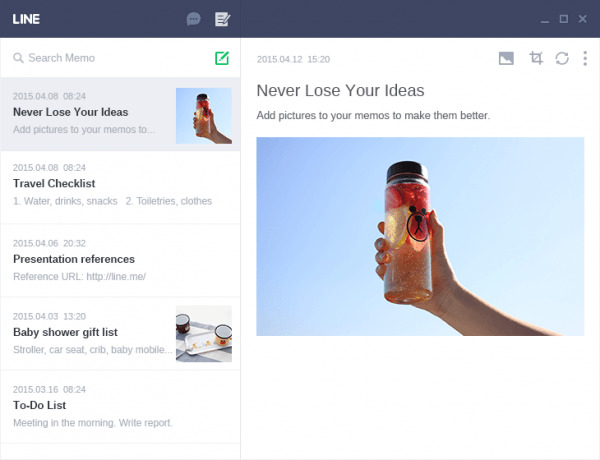 Like any Google Chrome extension, you only need install LINE once. Everywhere other Chrome instance where you are logged in will automatically add the extension. That said, for reasonable security purposes, it won't automatically log you in. You'll have to do that explicitly on every LINE Chrome extension. And you'll also need LINE on your phone for two-step verification.
SOURCE: LINE