You can now buy games directly through Twitch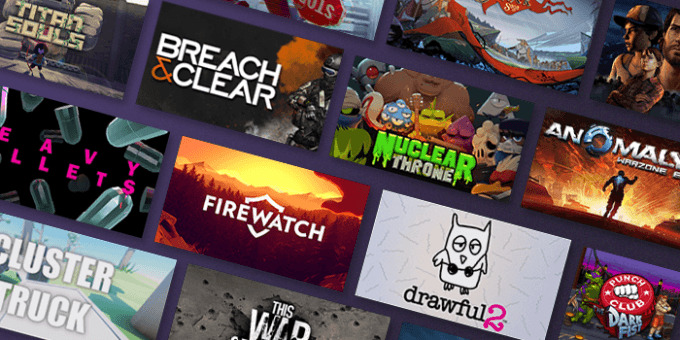 As announced back in February, you can now purchase video games as you watch them on Twitch. With so many different digital channels for buying PC games, though, why would you want to buy through Twitch? There are a few reasons, but a lot of them rely on the notion that you're a frequent Twitch user.
For instance, when you make a purchase of $4.99 or more, you'll get a digital loot crate. These loot crates can grant special emotes that you can use anywhere on Twitch, badges that will show up next to your name when you participate in chat, or bits you can use to donate to your favorite streamers.
Beyond that, partnered streamers will get 5% of the purchase price when you buy a game while watching their channel. Along with donations and subscriptions to partnered channels, this is another way you can support the streamers you frequently watch.
Though this feature is going live today – and will show on all streams across the websites – partnered streamers need to opt in to revenue sharing. Supported games with show an option to buy below the streamer's feed, and you'll know that your purchase is supporting them when you see the message "Purchase revenue is shared with ."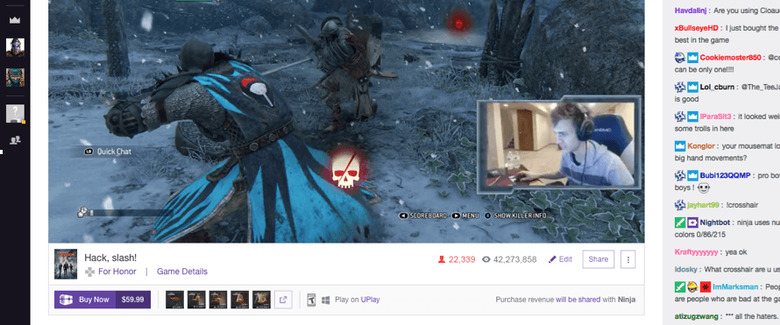 The service is launching with around 50 different games, but of course more will be added as time goes on. There aren't a ton of triple-A games at launch, but there are quite a few indie favorites on list, including Firewatch, Batman: The Telltale Series, Minecraft: Story Mode, and Warframe. To see all of the games included in the roll out, have a look at this list.
For the launch of "Get It on Twitch" (as it's being called), Twitch is hosting a giveaway that will run until the beginning of May. Making a loot-crate eligible purchase will get you entered into four weekly drawings that offer prizes like mousepads, keyboards, and game controllers, with a grand prize drawing giving someone $500 in professional streaming gear. Full details about the giveaway can be found here.
As we said back in February, this seems like a logical step for Twitch's business, and if this revenue sharing model means that partnered streamers are getting more support, it sounds like a good deal. What do you think? Are these perks enough to get you to buy some of your games on Twitch? Head down to the comments section and let us know!
SOURCE: Twitch