You can add the Subaru line of Imprezas to the iPod Ready Vehicle list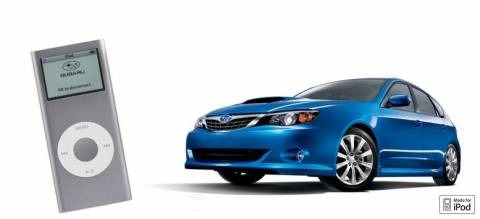 The dock charges and communicates with the iPod allowing for you to use the vehicles controls to navigate through the menu. There is even text display of all the menus and song information through the Impreza's stereo.
This means you can not only control the iPod via its own interface but through the dash and steering wheel controls as well. That should make it really easy for you to navigate through your iPod's library and find what you are looking for without detracting too much from your driving.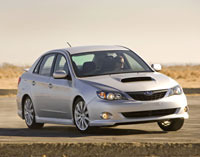 Like I said, it should be an available option on all the models of the Subaru Impreza for the '08 models. So when you are ripping ass around a corner in your Subaru Impreza WRX STi you can change to that Muse "Hysteria" track you have a hankering for.
2008 Subaru Impreza is iPod Ready [via i4u]