YotaPhone 2 launches, available in Europe this week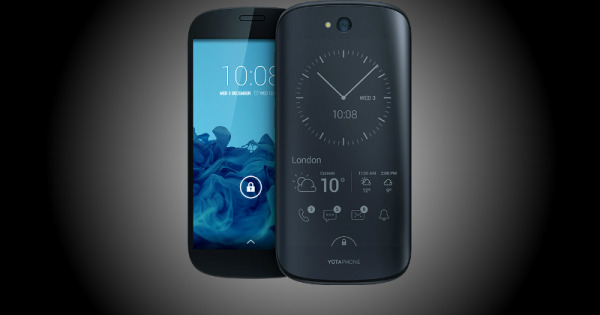 Russian company Yota has finally taken off the veils from the second generation YotaPhone in two consecutive events in Moscow and London. The YotaPhone 2, one of the brighter stars in this year's CES and MWC expos, gives more class and more power to an already appealing concept. Aside from having a second screen driven entirely by e-ink technology, YotaPhone adds touch to that display, giving users practically two touch screens, switching between the two as the need arises and conserving power along the way.
In terms of specs, the YotaPhone 2 resembles a late 2014 or early 2015 flagship. It has a 2.2 GHz quad-core Qualcomm Snapdragon 800, 2 GB of RAM, 32 GB of storage, a 2,500 mAh battery with Qi wireless charging support, and your standard mix of wired and wireless connectivity, including Bluetooth 4.0 and NFC. Sadly, the cameras might leave some a bit wanting, with the rear shooter only an 8 megapixel with flash and the front 2.1 megapixel one just enough for a decent video chat. Also sadly, it only runs Android 4.4.3.
Of course, the real head turner would be the dual screen setup. On one side you have a 5-inch Full HD Super AMOLED display, from Samsung no less, protected by Gorilla Glass 3, evidently a high-end component. Flip the phone over and you get the star of the show, the 4.7-inch 540x960 power saving e-ink screen, also protected by Gorilla Glass 3. It is this second screen that gives the phone its longevity, allegedly up to 5 days when in "read" mode. Yota even provides and SDK so that app developers can take advantage of that always on display as well.
Those aren't the only things that have changed with YotaPhone 2. Immediately noticeable is the change in aesthetics. The first YotaPhone, while already a trailblazer, looked a lot like a literal brick and betrayed a design sense that sometimes feels decades old. The YotaPhone 2 has adopted a more curved shape and a more pleasant looking design. The bezels have also been trimmed down to give way to the displays and the touchscreeens. Yota claims that 74 percent of the device is made up of the touch-sensitive display.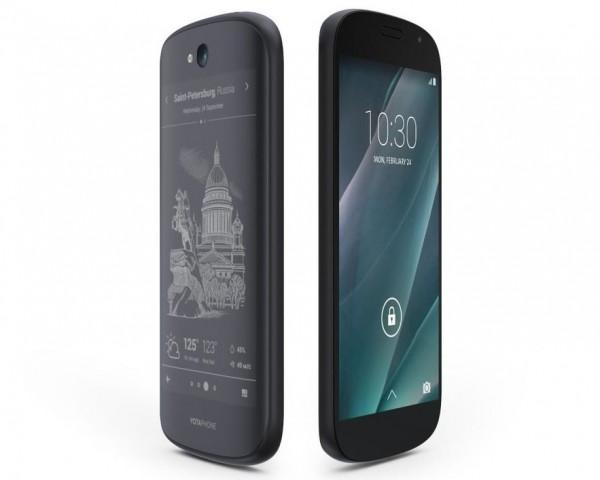 The slightly bad news is that the YotaPhone 2, at least in Russia, costs just as much, if not even more expensive, than a mainstream flagship smartphone. It has a price tag of 32,990 RUB, around $612 when converted. Perhaps the somewhat high-end specs and the e-ink display could justify that cost for some, but most likely not for most. The YotaPhone 2 lands in the European market this week, with 20 markets targeted before the year ends. China and Asia-Pacific might see it in early 2015 with Canada and Latin America to follow afterwards. No word yet on a US launch.
SOURCE: YotaPhone 2
VIA: Sputnik News