YikeBike now comes in cheaper alloy version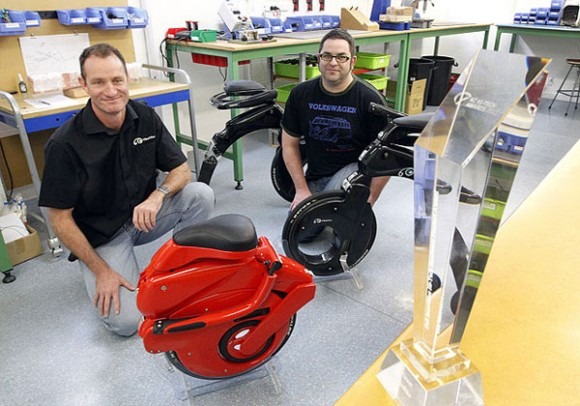 In many large cities, a number of people choose to ride bikes rather than drive or take public transportation. There are many reasons for this from not having to sit next to weirdo riders to exercise. For the people that need a little help on their ride to keep from getting too tired there are a number of bikes on the market that are electric to give a little boost for longer rides. Late last year we talked about one of those new electric bikes called the YikeBike.
The big issue with the original YikeBike was that the carbon fiber construction made the bike over $3,500. The looks of the bike are wild too; it reminds me a bit of a modern version of one of the old bikes with the really large front wheel and the tiny rear wheel. The YikeBike company is back with a new version of the bike that is made from an alloy material and reinforced composites. This allows the bike to retain the design of the original and cost less for the buyer.
The YikeBike made from the alloy and composite material is heavier at about 14kg compared to the 10.8kg of the carbon fiber original. The price of the new version is significantly cheaper than the original, but the YikeBike is still very costly. The new bike will reportedly sell for under $2,000 and is called the Fusion model. The Fusion model will be sold via dealers while the carbon fiber original will be sold directly from the YikeBike website only.
[via Stuff]