Yi Technology Erida drone is a tricopter with 4K 60fps video capability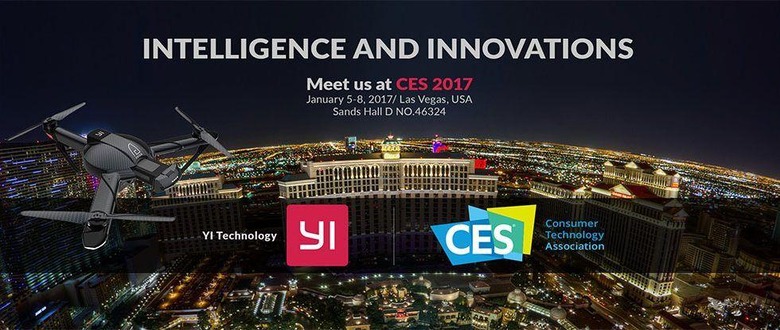 Yi Technology has announced that it will be at CES 2017 kicking off in a few weeks and at the show it will unveil a new tricopter drone called the Erida Drone. The company says that the Erida will be the world's first mainstream, full carbon fiber smart drone that has strength, speed, and the Yi 4k action camera attached. While most drones have quad rotors today, the Erida has three making it a tricopter.
Yi says that the high-strength and lightweight carbon fiber frame and the streamlined design allow the drone to operate at speeds up to 75mph. The drone was also capable of flying for up to 40 minutes in testing. The camera is able to record up to 120 minutes of 4K video and the camera has an integrated touchscreen.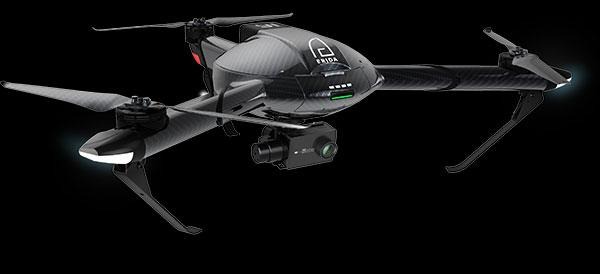 Users can control the camera settings manually giving direct control over shutter, exposure value compensation, level sensitivity, metering mode, and white balance. The drone has an advanced gimbal system or very smooth shooting during flight. The Erida drone has folding rotors to make it more compact and easier to transport.
Control of the drone is via a Yi Erida mobile app that runs on your smart device. The drone also has an advanced sensor and radar system with an integrated laser scanner for safety. There are a few mysteries about the Erida drone, namely we have no idea when it will launch or how much it will cost. Anytime you put a carbon fiber chassis, fancy gimbal, and a 4k camera together the price tends to be high.
SOURCE: Yi Technology