YI Outdoor Camera 1080p is a $99 weatherproof home security camera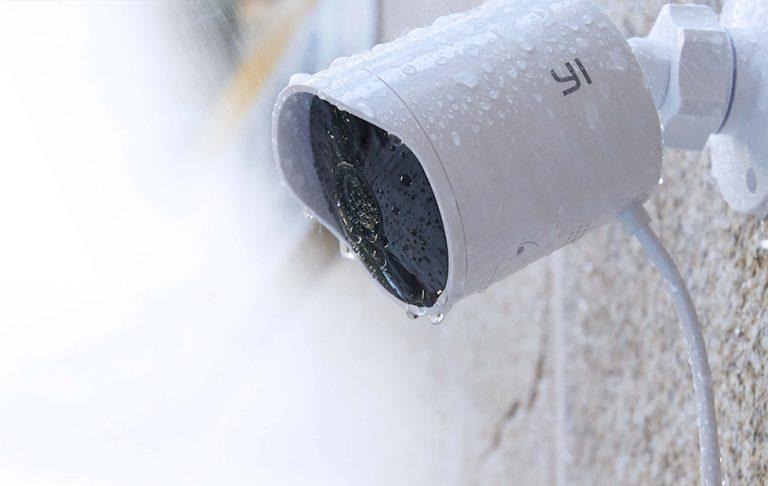 Chinese company YI Technology has announced a new home security camera designed for outdoor use. Called the YI Outdoor Camera 1080p, this model has the ability to record outside day and night in Full HD resolution, doing so without concern for whether it is raining, hot, or cold out. Unlike the company's indoor home security camera, this model has a wide, short cylindrical design.
While YI's indoor security camera has a small upright design similar to Nest's better known alternative, the company's outdoor camera has a tube-like shape that consumers have come to associate with outdoor cameras. There's no mistaking this model for anything other than a security camera, so keep that in mind if you're hoping to be stealthy. If that's not a concern, though, this model has a decent set of features for a budget price.
That said, the design is elegant, and you could use the camera indoors if you were so inclined (though the indoor model is probably better suited). This model offers a wide-angle lens with a 110-degree FOV, an IP65 waterproof rating for recording in rainstorms, the ability to operate in temperatures as low as 5-degrees and as high as 122-degrees, as well as night vision that records at 15fps with a 15m viewing distance.
Other features include integrated high-power speakers so that you can issue warnings and alerts to scare away prowlers. As well, the camera works with algorithms to monitor a specific area for motion, adjust motion sensitivity, and more. The live feed can be shared with up to five different people, giving everyone in the home, office, or dorm room access to the camera's feed.
The camera works with a companion mobile app called the YI Home App. With this, users receive on-demand live feed access whenever they'd like, plus notifications that can be customized. The camera does require a subscription in order to store content in the cloud; it comes with the first month free, and promises things like on-demand accessibility and encrypted storage.
The camera is available now from YI for $99.99 USD.