Yelp adds restaurant inspection scores in New York and San Francisco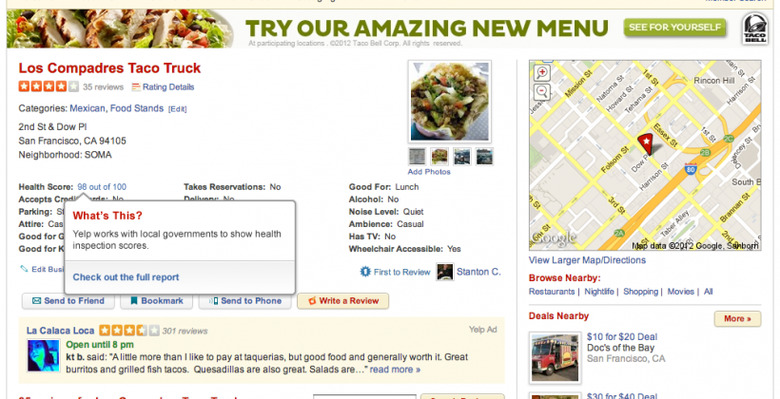 Yelp is one of the best places to go for restaurant reviews, but that's really only for how good the food is and how friendly the staff is. What about the hygiene levels in a given restaurant? It turns that Yelp is finally adding health inspection scores to restaurants in New York City and San Francisco.
The addition of restaurant inspection scores is actually a part of a government-backed effort to increase transparency for customers, as well as boost promotion for local businesses. Yelp has created a new open data standard called the "Local Inspector Value-entry Specification" or, simply, LIVES.
The LIVES standard was a collaboration between Yelp and the technology departments of the cities of San Francisco and New York, and it was created thanks to the guidance and encouragement from the White House administration. LIVES enables restaurants to display their hygiene inspection score as a business attribute on Yelp, and users will be able to view the inspection history of a local establishment before eating there.
Yelp is currently rolling out the new feature as we speak to restaurants all around San Francisco and New York. The website plans to expand the feature to other major cities in the future if the new standard is well received. Hopefully, this new feature will have a positive impact on the society, and it will no doubt help undecided foodies decide on where to eat on Saturday nights.