Yellow Jacket iPhone 5/5S stun gun case shocks at CES 2014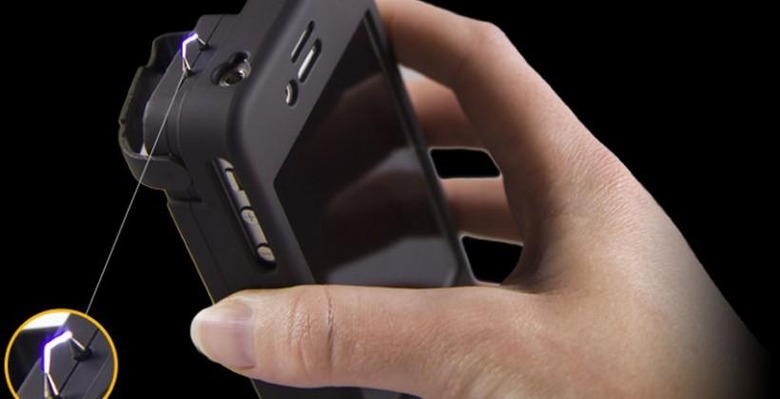 A company called Yellow Jacket is at CES 2014 with an interesting case for users of the iPhone 5/5S that are looking for some protection from any potential attackers. The case adds a stun gun to the iPhone 5/5S that can deliver a debilitating shock to any attacker. This isn't the first stun gun case from the company.
The company previously offered a similar case for the iPhone 4 (pictured) that did the same thing. Yellow Jacket says that the case for the iPhone 5 and iPhone 5S will be available in the winter of 2014. The company will also offer a similar stun gun case for the Samsung Galaxy S4.
The case itself is made from TPE and will be available in pink, red, blue, green, and grey. The stun gun portion of the case is removable and has ambidextrous triggers. The iPhone 5/5S case also has a series of five LEDs to indicate charge status and improved stun gun amperage.
The stun gun is able to deliver 650,000 volts. Another odd case for the iPhone 5/5S that surfaced at the show came from a company called Flir. Flir unveiled a case that gives the iPhone a thermal camera called the Flir One.
SOURCE: BBC