Yeehaw is a 3D printer ideal for kids (priced that way, too)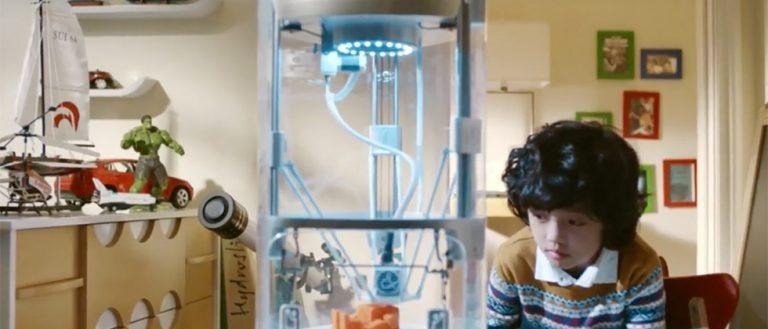 Yeehaw is a 3D printer made specifically with kids in mind – made to be safe, simple to use, and inexpensive. This printer was built to allow kids to print their own toys, and tools, and all manner of tiny oddities. It does so with an always-expanding library of 3D objects available for download as well as an app that allows kids to create 3D objects with big pixels in 3D space.
This printer is meant to do away with the complicated setup that often comes with working on a 3D printer. It's also meant to be extremely safe. It's not that other 3D printers are especially unsafe, but this unit's built to be extra super safe, with all components shut away behind doors while operating and refills for printing kept in an easy-to-reload chamber.
This printer is controlled with an app on mobile devices and/or a cloud app in a web browser. As the company behind Yeehaw suggests, there'll be "no need for manual adjustments" with the printer. It's said that the software will take care of everything.
"All you need to do is pick your color, press print, and Yeehaw does the rest," says the company. Color filaments are "eco-friendly and non-toxic," and by the looks of it, relatively easy to load, too. Yeehaw will have 12 different colors available at launch.
While this printer is currently part of an Indiegogo campaign, it's also being made available for shipment "in time for the holidays." The holidays this year, here in 2016 – in other words, the printer is already made. The printer exists in the real world, unlike many crowd-funded products that never make it to production.
Over at the Indiegogo campaign for Yeehaw they suggest that the first 50 supporters of the printer will get it for $269 USD. With this price, three filaments will be included with the package. There's also an amount of 50 devices available with 1 filament for $249 USD, while the final retail price will be $527 USD.