Yantouch Black Diamond reminds me of Epcot Center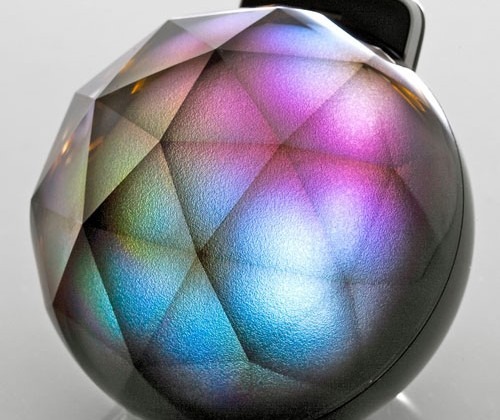 I have seen a bunch of different docks and charging devices for the iPhone over the years, but the Black Diamond is certainly the most unique. The thing reminds me of a trip to Epcot Center in Florida we took when I was a kid with the facets of the dock.
The dock works in conjunction with an app and sound sensing technology. The ball brings the colors of the iPhone screen into a 3D light experience. That's all the details that the company offers on the device, which looks more concept than real product to me.
It reminds me a bit of the Phillips AmBx technology that was for gamers that wanted to get the colors on the computer screen into the room for a bit more immersion in their games. The concept of the Black Diamond is cool, who knows if the thing will ever hit the market for fans to purchase.