Yamaha YSP-5100 Digital Sound Project packs extra bass, wireless iPod connectivity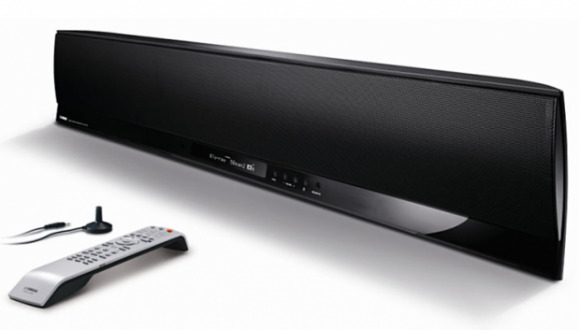 Yamaha have been quietly plugging away at their soundbar technology for a while now, and their latest model looks to be the most alluring yet.  As ever, the concept is straightforward: why have a room stuffed full of speakers when a single row of them – together with some clever digital processing – can reproduce the same effect.  Targeted at TVs up to 50-inches (as well as projector setups), the Yamaha YSP-5100 packs 120W and five HDMI ports.
There's no shortage of sound format support, either, with the YSP-5100 content with dts-HD, dts ES and Dolby TruHD/Digital Plus/Digital/ Digital EX/Pro Logic and Pro LogicⅡ/x.  You'll get pseudo-7.1 surround sound and there are apparently a total of 42 individual speakers hiding behind that grill (forty 2W speakers and two 20W speakers) plus a separate subwoofer output.
The YSP-5100 will also play nicely with your iPod, and if you have the Yamaha YIT-W10 wireless transmitter you can stream audio directly from the Apple PMP to the speakerbar.  It's expected to land in Japan by the end of 2009, priced at the equivalent of $2,280.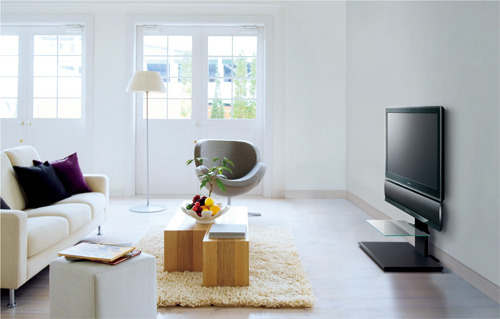 [via CrunchGear]